Which Meiji Electric extension should you use in your home?
MES-3011 collection
MES-2027 collection
MES-1300 collection
MES-1400 collection
Among the many electrical suppliers in Metro Manila, Meiji Electric is the one that's at the forefront of innovation, particularly when it comes to efficient and safe electrical devices. That being said, you should be careful with the many devices that you buy and install in your home. Although there are many that promise safety and efficiency, it's not practical for you to only rely on what they claim.
Often, you'll find yourself spoiled with choices when it comes to deciding which electrical device to pick. Because of this, the tendency is for you to choose the first one you find, the cheapest one, or the one recommended by the salesperson. That being said, you should never settle for anything. Even just choosing which extension set you'll pick should be treated as an important decision.
Not all extension sets are made the same way. In a typical hardware store, you're going to see numerous brands and kinds of extension cords. Some look no different from the rest, while others have specific features inlaid to them. The bottom line is, not every kind of extension cord is efficiently used in every kind of home. Sometimes, it's better to be precise and choose specific kinds of extension sets for your home.
To provide more context, here's a short discussion on Meiji Electric's line of extension sets and where they'll be used efficiently.
MES-3011 Collection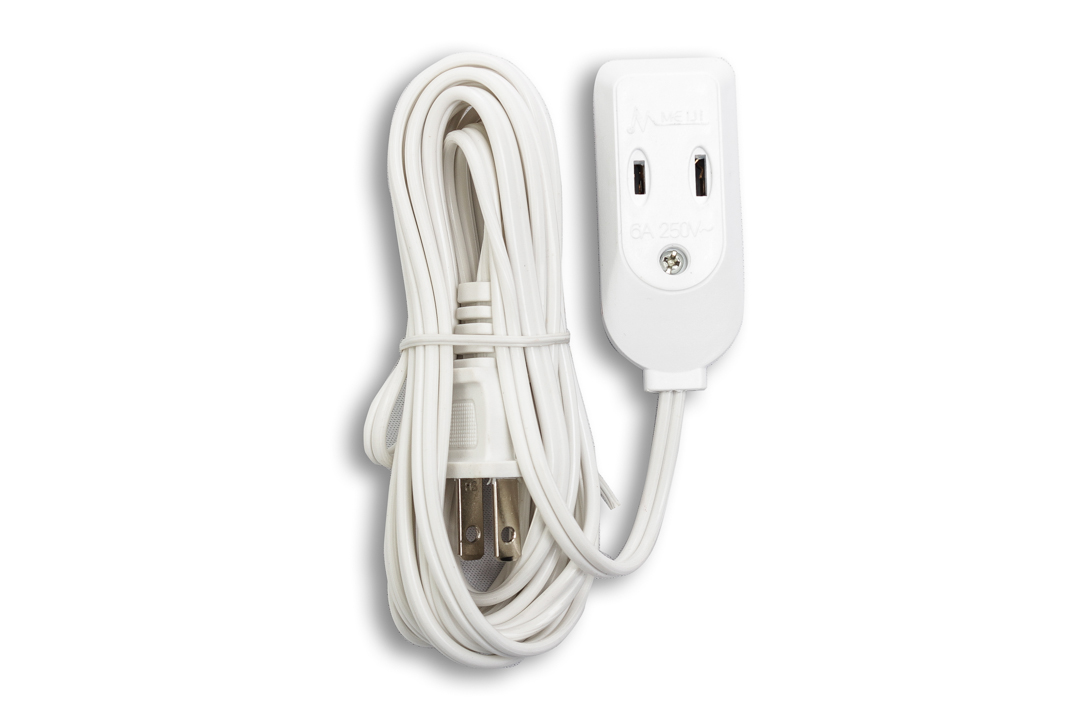 This is an extension set with a 3-meter cord and 3 outlets at the end. There's one outlet on one side, and two outlets on the other for better accessibility.
These are the simplest extension cords that you can get. The outlets are placed this way to allow for at least 2 complicated plugs to be placed without covering up the other outlets. Its 3-meter length lets it extend to a sizable area, perfect for living rooms that have appliances placed in the middle, away from wall sockets.
MES-2027 Collection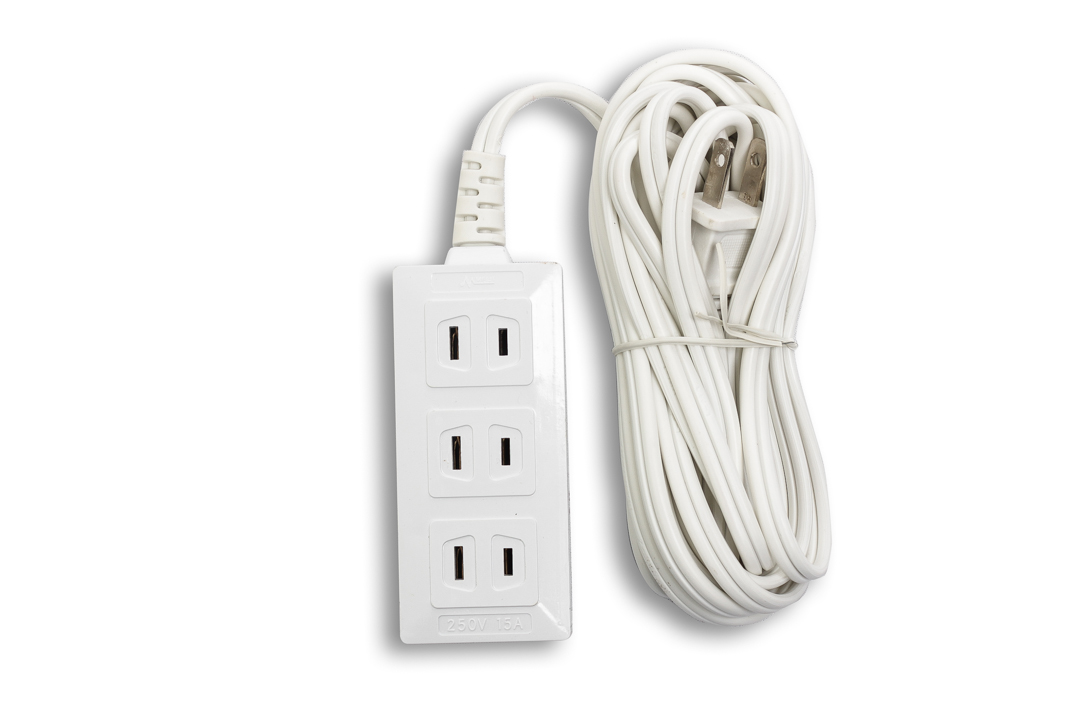 These extension sets also have three outlets at the end. The difference is that the outlets are placed side-by-side. This collection also comes in 3-meter, 5-meter, and 10-meter variants. These are made of polycarbonate ABS plastic material which helps bring out a glossy, clean, and modern look.
This is the extension cord that you will typically see in most homes. It looks and feels simple. It's best used in applications wherein the plug of the appliance doesn't need an adaptor. This is because the layout of the outlets almost ensures that another outlet will be taken up. That doesn't mean it can't be used for such applications, however.
This extension set has the most versatility when it comes to its reach. With 3, 5, and 10-meter cords, you can use it for your living room, or as a temporary extension for housework and even construction projects at home!
MES-1300 Collection
This series of extension sets are polarized, durable, and safe. They come with three to six international outlets that each have their own switch and fuse. The fuse is there to protect whatever is plugged in from sudden surges that exceed its limit as well as other faults.
The MES-1300 collection also has a built-in circuit breaker that fortifies the protection of your high-rated appliances. On the off-chance that it trips, you can be sure that it's a warning sign that your appliance might be experiencing electrical faults or problems.
Lastly, this series is made up of copper bars in order to be more functional than your typical extension sets.
These kinds of extension sets are best used in areas where there are a variety of different appliances that need individual protection. An example of places where it's best used is a home office. You have your computer, monitor, printer, scanner, and many other appliances that would need to be plugged in accordingly.
Because of the safety and reliability of this extension set—it can also be used in offices where multiple computers, laptops, and other appliances need to be plugged in for people to work.
MES-1400 Collection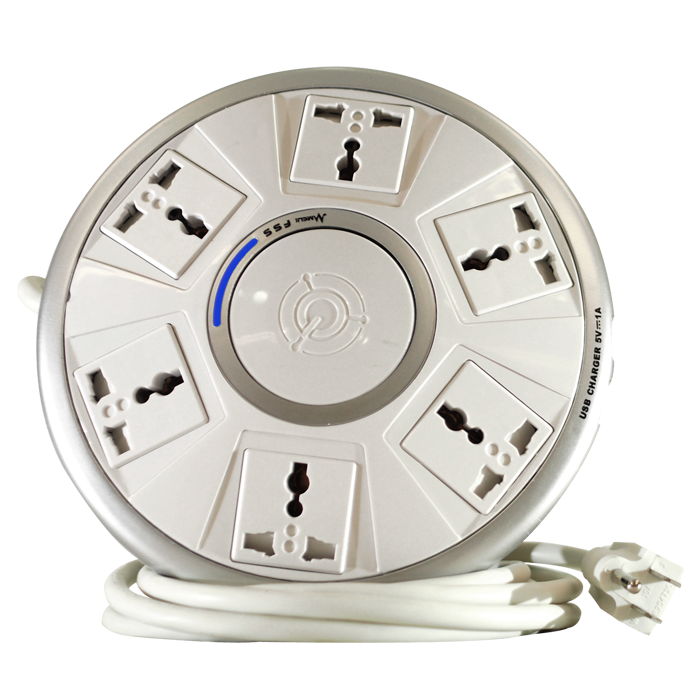 This series of extension cords have the most variety in Meiji's inventory. These extension sets can be used for different purposes and applications.
MES-1400 and MES-1401 is an extension set in the form of a disc that has six international outlets and two USB charging ports. They come with 3-meter and 5-meter cords respectively.
MES-1402 is a smaller version of the 1300 series. It only has two outlets and two USB ports.
MES-1404 is a rounded cube with four international outlets and four USB ports; and
MES 1405 is an extension cord that only has four USB charging ports.
In essence, each of these extension sets has a specific niche it can fill. They are all reliable and safe to use.
With the recent prominence of USB cord-based charging cables for phones, Meiji Electric extension sets have made it easier than ever before to supply power to your devices. You can just plug your charging cable straight into the USB ports found in these extension cords instead of using a bulky and cumbersome adaptor.
Key Takeaway
Seldom will you see an electrical supplier in Metro Manila undergo a number of innovations and come up with amazing products just like Meiji Electric. That being said, you should understand that although extension sets are primarily used to extend the reach of outlets, they're also made to make plugging in appliances more convenient for the customers.