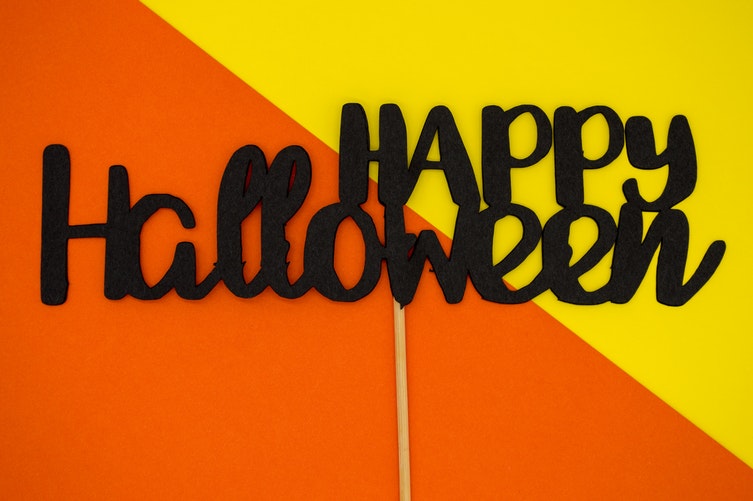 What electrical safety tips do you have to follow in order to enjoy a spooky and safe Halloween?
Inspect your Halloween decorations
Use the proper electrical devices
Avoid overloading your circuits
Place decorations on safe locations
Power off all décor when not in use
We're now in the last three months of the year and while everyone's excited for Christmas, let's not forget that there's one other holiday that's going to have people put up different kinds of décor. In a few days' time, houses are going to be making use of fog machines, strobe and black lights, animatronics, and other electrically powered decorations to add a bit of mystery to the home and instill some fear into passersby.
As an electric company in the Philippines, we feel that it is our responsibility to give you some few tips and tricks on how you can avoid any unfortunate and power-related accidents during such important events. After all, we aren't here just to be your UPS supplier in the Philippines or to evaluate your wiring systems. We're also here to make sure that you use electrical devices right no matter the occasion and, as it happens, the next one coming up is Halloween – a popular holiday all over the world.
Much like with Christmas and other holidays, when an extensive amount of lights, extension cords, and other electrical décor are in use, there are electrical risks that come with the celebration of this haunting holiday. These dangers can thankfully be avoided by observing electrical safety tips, so continue reading more to find out how you can enjoy a spooky yet safe Halloween!
Inspect Your Halloween Decoration
Each and every single one of your Halloween decoration must be inspected before you put them down and plug them in. Check for signs of damage such as cracked wires, faulty plugs, and visible dents that could disrupt functionality and/or cause electrical hazards. Those that have been severely damaged and are clearly harmful to use should immediately be thrown away and replaced for everyone's benefit.
Aside from examining the quality of your décor, you should also look at the electrical devices and plugs that you're planning to use. Sockets, connections, and cords must all be in good condition – and discarded if damaged – to guarantee your safety.
Use the Proper Electrical Devices
Quality is only the beginning of your concerns, next on the list is the appropriateness of the electrical devices that you're using. This means that you should use the items where they are meant for (i.e. outdoor and indoor extension cords). The same thing goes for other devices so make sure to consider where they're supposed to be used.
On top of properly using electrical devices, it would also help to purchase and install electrical safety devices such as ground fault circuit interrupters (GFCIs), circuit breakers, and surge protectors. You can easily find these things at any electrical company in the Philippines such as Meiji Electric.
Avoid Overloading Your Circuits
As you're putting up all your decorations, it's easy to forget exactly how much wattage or amperage your electrical system can handle, but you should do your best to avoid this common mistake. There's a huge chance of overloading your circuits and causing a short circuit if you mindlessly plug in all your Halloween decorations.
In order to avoid this, know how much wattage each piece of décor needs and add everything up. The sum must not exceed the capacity of the circuit in which you intend to plug it in – consider switching to a different circuit or power source if it does.
Place Decorations On Safe Locations
Location is of utmost importance when you're decorating your home. Whether it's indoors or outdoors, avoid placing them in high-traffic areas as they may pose as tripping hazards. If you do – this is especially true for extension cords and other kinds of wirings. You should also keep in mind that water and electricity don't mix, so make sure wires and/or plugs are placed away from any water source.
While we're on the same note of placing your décor, refrain from using a regular stapler or nail to organize cords. Instead, use insulated staples that provide safety and protection.  Moreover, outdoor outlets that you intend to use should have an outlet cover like those from Meiji Electric to save your decorations from inclement weather.
Power Off All Décor When Not In Use
Last but certainly not least is to power off all your décor when not in use. Whenever you're not at home, during the early hours of the day until afternoon, and at the deepest of nights when everybody's asleep – these are the times when you should turn off your decorations.
Key Takeaway
Halloween is definitely an exciting holiday when everyone can dress up and pretend to be whoever they want without any judgments. There's a lot of fun to have and a lot of candy to eat but electrical shocks, fires, and hazards are guaranteed to spoil all those things so make sure you stick to these electrical safety tips. If you do, you avoid any real-life scares and you get to enjoy a spooky and safe Halloween – and that's what we really all want!