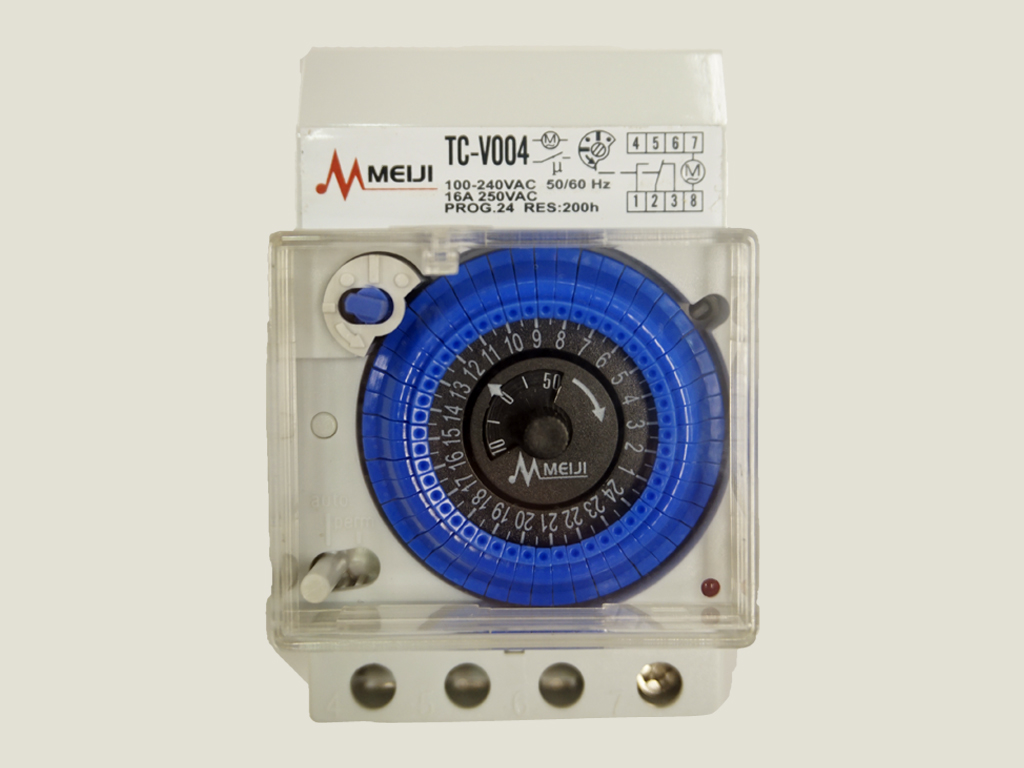 Electricity is essential for any household or establishment, yet it can be mind-boggling just how much it costs. Many people are asking their electrical suppliers in Metro Manila for some tips and tricks on how they could save some money from paying their electric bill.
These electrical companies in Manila will then provide them with some advice that they can follow. One example of this is for them to unplug the appliances that they are not using. However, this is not exactly the most fruitful way to do it, especially if you tend to turn certain appliances on and off.
Are you experiencing this type of dilemma in your own household or establishment? If yes, then perhaps it's now time to install an industrial timer!
Meiji, an electrical supplier in Metro Manila, has always been at the forefront of innovation when it comes to electronics and electrical safety. They are offering consumers with a 24-hour timer that they can utilize to bring down the costs of their Meralco bill.
Continue reading to learn more about Meiji's industrial timer!
Convenience and Power Offered by Meiji's 24-Hour Timer
The Meiji Timer is perfect for when you have a lot of appliances. It has the capability to put them all in its control. In most industrial applications, the timer is used to turn the perimeter lights and ceiling fans on and off—particularly in warehouses and factories.
The industrial timer offered by Meiji is very powerful. It can accommodate circuits of up to 16 amperes and resistive from 100 to 240 volts. This provides a direct 24-hour time switch control onto your loads.
It is also equipped with a 24-hour rotary and a multiple range time setting for when it should turn on or off. In case of emergencies, it also has a backup battery that can last up to 150 hours.
As long as you comply with its load capacity of 4,400W, 20A, you can plug in more appliances and gadgets to it! It can be used for your air conditioning unit, flat screen TV, sound systems, water heaters, and many more!
The 24-hour timer is also equipped with a built-in voltage protector that keeps your appliances safe from abnormal fluctuations in the circuit. When an electrical surge happens, all the plugged-in devices will automatically turn off and won't need to be turned on manually because the timer can restart them by itself!
It's a pretty convenient and powerful electronic device!
Tips on Lessening Your Electric Bill with Meiji's 24-Hour Timer
The job of the 24-hour timer is to simply facilitate the time in which your appliances should turn on or off. In a household, it's perfect for devices that are normally used for long periods of time!
Here are some tips that you can follow when using Meiji's 24-Hour Timer:
Ensure your devices won't exceed their allotted time of use
Plug in these devices into the timer to ensure that they won't go over the time you've allotted for them to be used. For instance, you can plug the air conditioning unit to the timer so you can set it to run between 10 pm to 3am. By doing so, you could save yourself the trouble of waking up in the middle of the night just to turn off the air conditioner.
During the holidays, you could plug in your Christmas tree and Christmas lights to the timer so that you can schedule them to be on from 6 pm to 12 am so you don't have to keep plugging them in and out every night.
By having this timer, you will not only save money, but you will also get to have the convenience of running all of these appliances without plugging them in and out manually.
Use the timer for multiple devices
As mentioned above, the industrial sector makes use of these 24-hour timers to ensure that their lights and ventilation system are functioning at the right time. This means that timers can be used to coordinate multiple appliances. For example, one timer can be in charge of a portion of lights, while another one takes control of the ventilation system.
The timer's one-is-to-many nature makes it very convenient for not just the industrial sector, but also the commercial as well as residential establishments!
You can set different time settings for different devices
For residential applications, keep in mind that the 24-hour timer can work with multiple devices while also providing different time settings for each of them.
The versatility it offers surely is impeccable. As long as it's used on the right appliances, you are certain to save a lot of money on your electric bill!
Key Takeaway
Meiji's 24-Hour Timer is a very useful gadget for different types of establishments (commercial and residential). You can find many iterations of the industrial timer across many electrical suppliers in Metro Manila. However, the practicality and protection that Meiji's 24-Hour Timer provides are above and beyond compared to other regular timers.
Meiji, a leading electrical company in Manila, continues to supply useful electronics to everyone—the 24-hour timer is no exception!