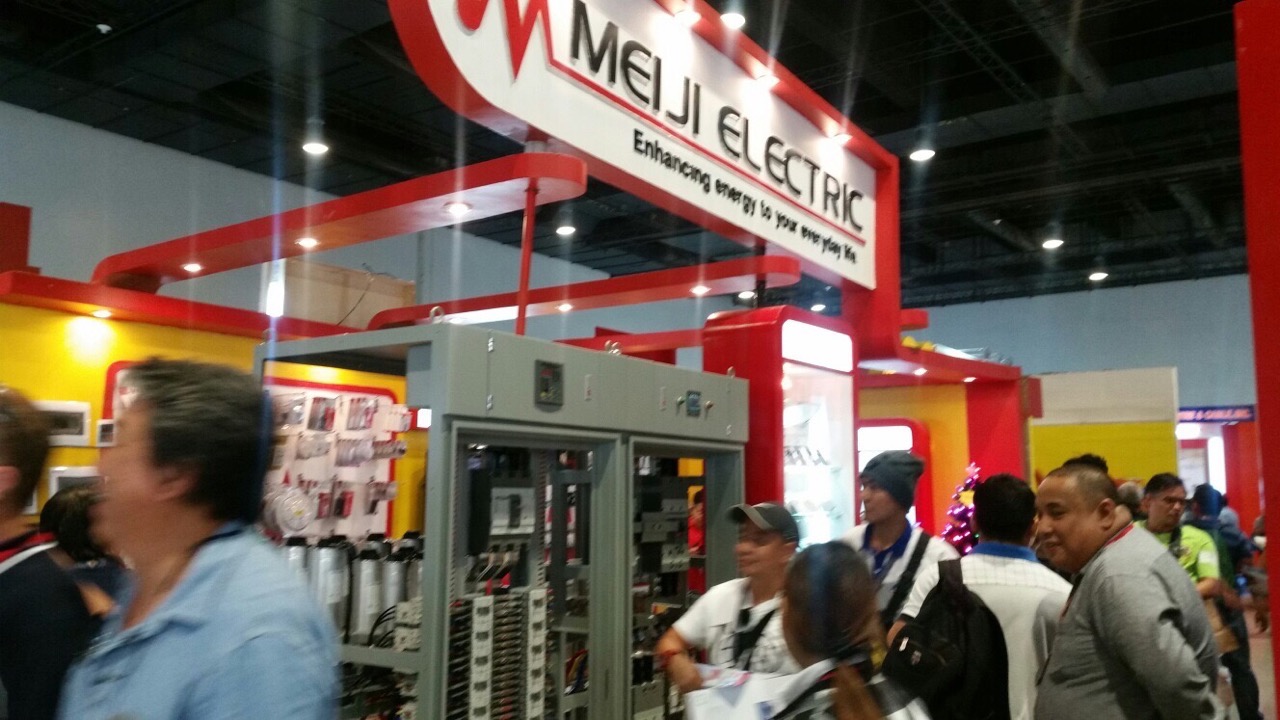 Last November 25-28, 2015, The Institute of Integrated Electrical Engineers of the Philippines, Inc. (IIEE) held a 4-day event at the SMX Convention Center. For this year, the theme was: IIEE @40: "A Journey of Service for Excellence". There were technical sessions, products for all the electrical practitioners. This was a great opportunity for Meiji Electric to introduce itself to the public as well as widen their connections since majority of the guests are electrical engineering students, specialists and experts.
Meiji's Booth at the 40th IIEE Annual Convention
Guests surely did not miss the brilliant red booth of Meiji Electric Philippines, Inc. They were captivated by the various electrical displays like Circuit Breakers, Meiji Home Panel Board, Voltage Protector, the Meiji GFCI, USB outlet, Flying Saucer Strip and Meiji Classic and Champagne Series wiring devices.
The highlight of this year's entry is the Low Voltage Switchgea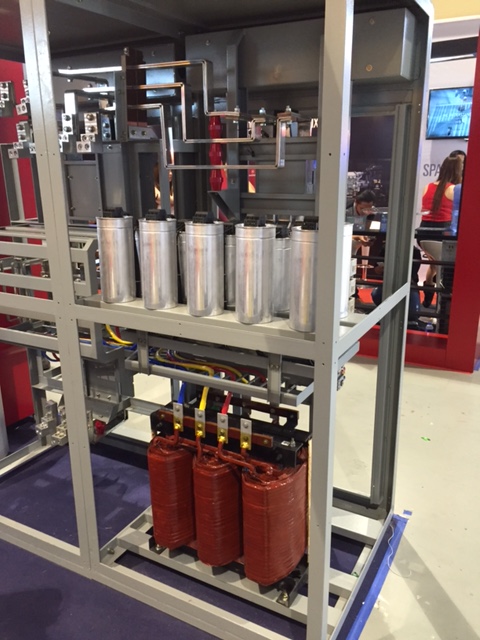 r (LVSG) complete with capacitor bank and dry-type transformer. It also utilized shiny tin-plated copper flat bars, instead of the usual copper bus bars that are normally used in panel boards.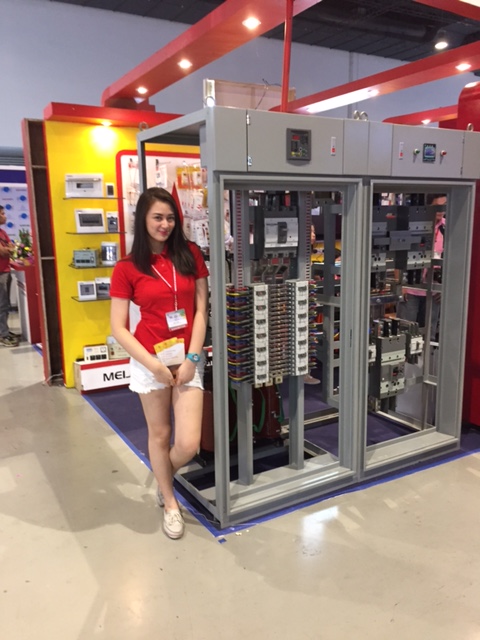 The common trend in the exhibits nowadays is to hire attractive models with revealing attires. Meiji on the other hand, hired two smart and gorgeous well-dressed models that were actively promoting items to the guests. The knowledgeable Sales Executives were also present to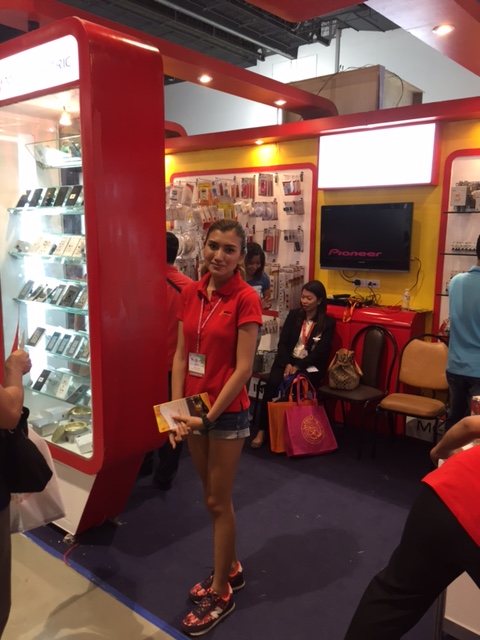 answer all the queries of the guests.
Additional discount was also given to customers who bought items on the spot. Another gimmick that piqued the interest of visitors is the raffle draw where they got the chance to win exciting prizes such as Meiji umbrellas, white T-shirts and red Polo Shirts, tumblers, and even Meiji Chocolate bars.
This was indeed another successful event that has been participated by Meiji Electric! See you all again next year!
Contact us today, and let us be the one to cater your electrical requirements!