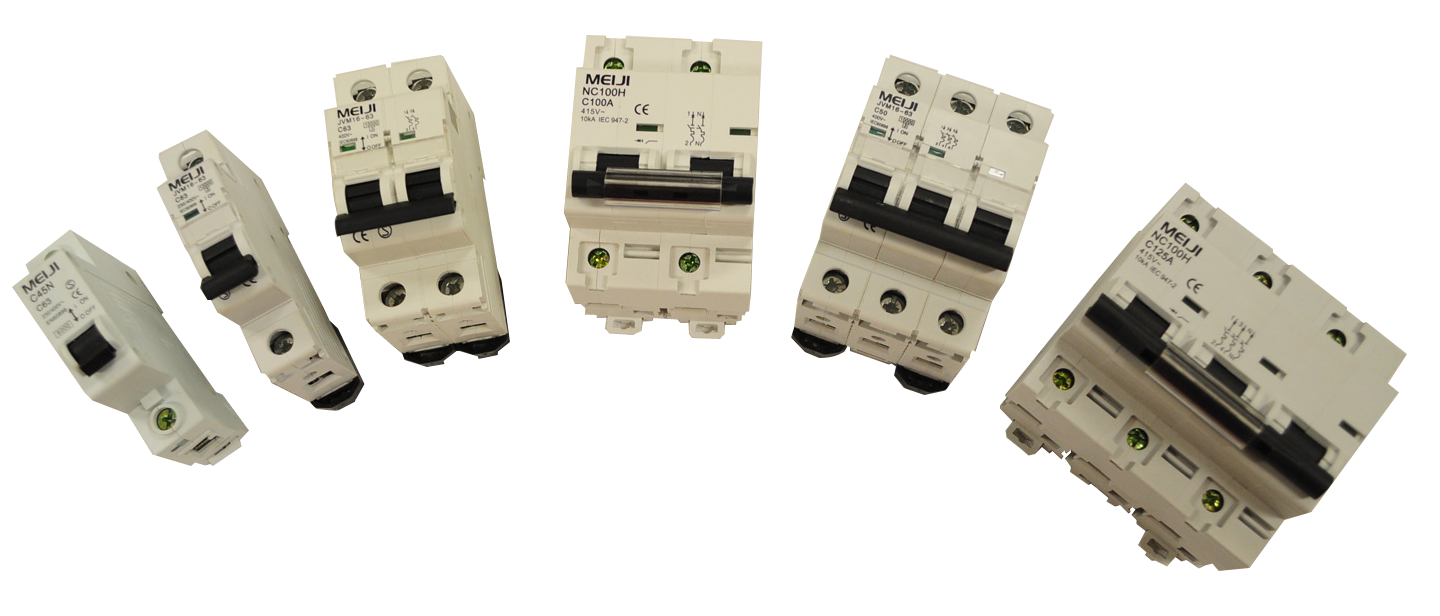 What's the main purpose of MCB, RCCB, and RCBO devices?
Miniature circuit breakers (MCB) – provide you with adequate overcurrent and short-circuit protection.
Residual-current circuit breakers (RCCB) – provide protection against residual current or earth fault currents.
Residual-current circuit breaker with overcurrent protection (RCBO) – capable of acting as the only protective device in the circuit.
When you ask an electrical company in the Philippines for a device for your final circuit protection, they're going to have you choose among three items: MCB, RCCB, and RCBO. This could leave you stunned and confused but that isn't the end. They could also ask you to choose from a bewildering array of sizes and types which is sure to make your head spin.
Although you could easily get out of the situation by asking them which is the best for your situation, it's better if you are aware of the purpose of each device. These devices are often used in modern electrical installations and you're going to have to learn about them at some point, especially if you're a new property owner who's preparing to build a new home, so why put that off for later?
In this article, we're going to identify and explain the purpose of each device. As an electrical company in the Philippines, we have the expert knowledge so stick around to find out more!
Miniature Circuit Breaker (MCB)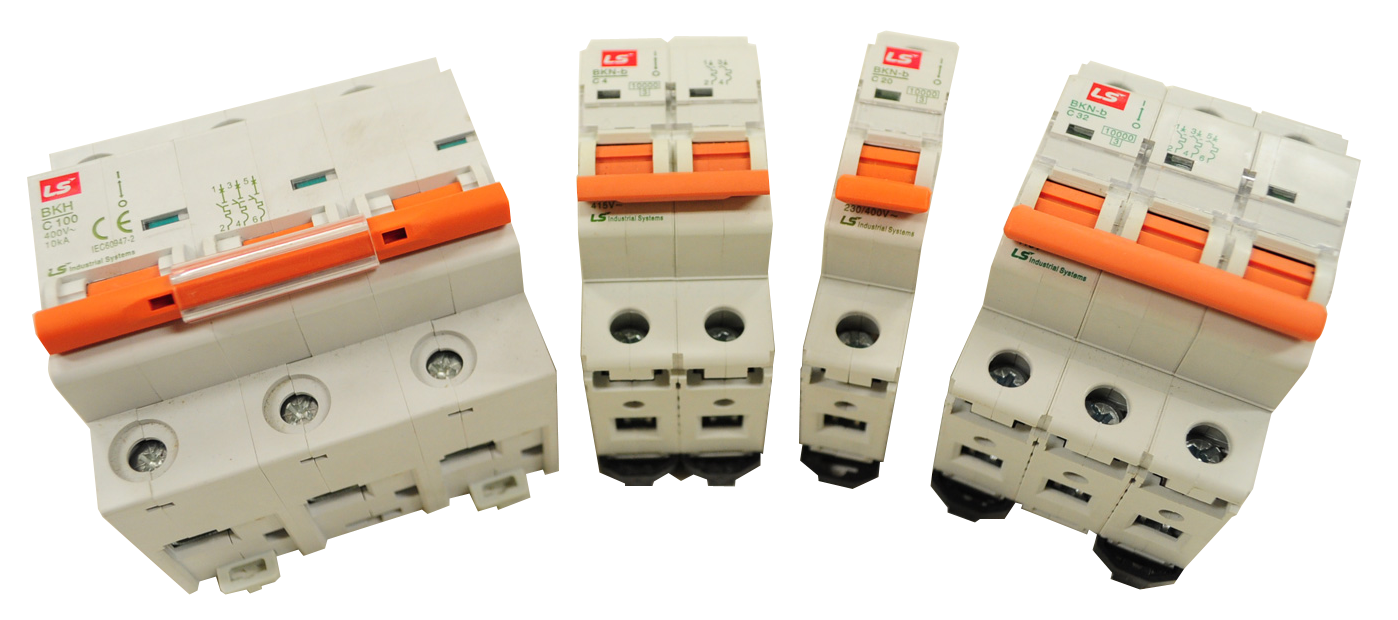 The most basic circuit protection device among the three is the miniature circuit breaker (MCB). An MCB immediately disconnects a fault current in order to protect cables and equipment that are downstream of the protective device. Its main purpose is to provide you with adequate overcurrent and short-circuit protection.
Overcurrent is when a current load goes beyond the safety rating of an equipment or the ampacity of the conductor. Short-circuit isn't that different and refers to the excessive flow of current along an unintended path with little to no resistance. These two are electrical hazards that may cause appliance and equipment damage, physical injury, and electrical fires—this is why it is important that they be avoided at all costs.
MCBs are more commonly used as replacements for old fuses and low voltage applications. However, there are times when an MCB is partnered with an RCCB—these two combined offers you more protective characteristics.
Residual-Current Circuit Breaker (RCCB)
Residual-current circuit breakers are the complete opposite of MCBs because they only provide protection against residual current or earth fault currents—as in the current flows into the earth. Since they cannot detect nor provide any kind of defense against overcurrent and short-circuits, they are never used alone. Most of the time, they are installed along with MCBs to perfectly satisfy the deficit; however, a fuse could be used, too.
Although different, it offers the same kind of benefits as the MCB which is protection against electrocution and electrical fires (only with better accuracy and efficiency). The reason for this is the fact that earth leakage currents are more likely to cause electrical shocks, faults, and fires while overcurrent or overload mostly damages appliances and equipment.
Again, much like MCBs, these are ideal for domestic and small-scale commercial applications but can still be used for larger applications depending on the type you choose.
Residual-Current Circuit Breaker with Overcurrent Protection (RCBO)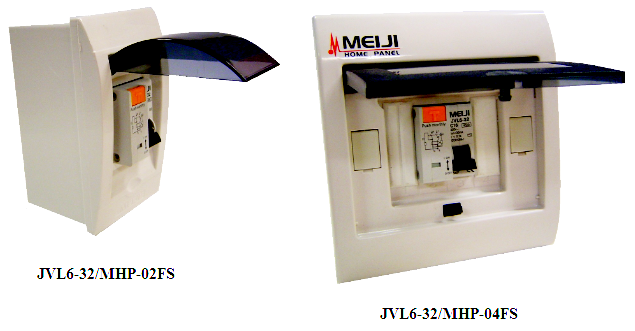 If you need or prefer a device that protects you from all three instances—overcurrent, short-circuits, and earth fault currents—then you may want to go with the residual-current circuit breaker with overcurrent protection (RCBO). Unlike the RCCB, the RCBO is used alone and is capable of acting as the only protective device in the circuit.
Out of the three, the RCBO is the most effective and reliable protective device but it does come with its own downsides. One is that there is a very limited number of types available and all of them have non-customizable characteristics or features. Another is that they cost a lot more than the other types but their performance should more than compensate for this. There's also the fact that they are often larger, therefore, harder to install but that disadvantage is expected to be obsolete once compact RCBOs take off.
Admittedly, the RCBO is more commonplace in commercial buildings. Most real estate developers prefer using RCBOs as it gives them an absolute guarantee that their customers will be kept safe from electrical hazards. Examples of establishments that use RCBOs are Okada Manila and Robinsons McKinley Park Residence—two big names and contenders in the commercial real estate industry.
With that said, an RCBO can also be used in residential establishments and common houses and is actually gaining popularity among homeowners because of its amazing benefits and features.
Meiji Electric Philippines Inc. has a complete line of MCB (Miniature Circuit Breakers) ranging from 6KA (C45N) to 10KA (JVL16-63 & NCH100H) Interrupting Capacities. Our MCB are widely used and can be found in different DIY shops notably ACE HARDWARE, HANDYMAN, CW HOME DEPOT and the like. Our MCB's are also used in many notable projects such as DE YMAZ Projects, BRIA HOMES, NEW APEC Dev. Corp, BORLAND Dev. Corp, etc. MCB can also be seen in major buildings like INOZA TOWER, FRABELLE II, FRABELLE Corporate Plaza, BELLEVIEW BOHOL BEACH RESORT and many more.
As for RCBO, Okada Manila, as one of the grandest hotel & casino here in the Philippines is using our Meiji's RCBO, This proof that Meiji electric is trusted to ensure the safety of electrical devices and circuit of Okada Manila.
Key Takeaway
Over the years, fuses were believed to be the most optimal device for final circuit protection but that changed when circuit breaker technology was introduced sometime during the 1970's. From then until today, the principle of circuit protection devices has centered on these three devices—MCB, RCCB, and RCBO.
The purpose of these devices is simple and straightforward: they were made to reduce the risk of electrical hazards in the best way possible. The only difference lies in their capacity to do so with the RCBO coming out as the best one!