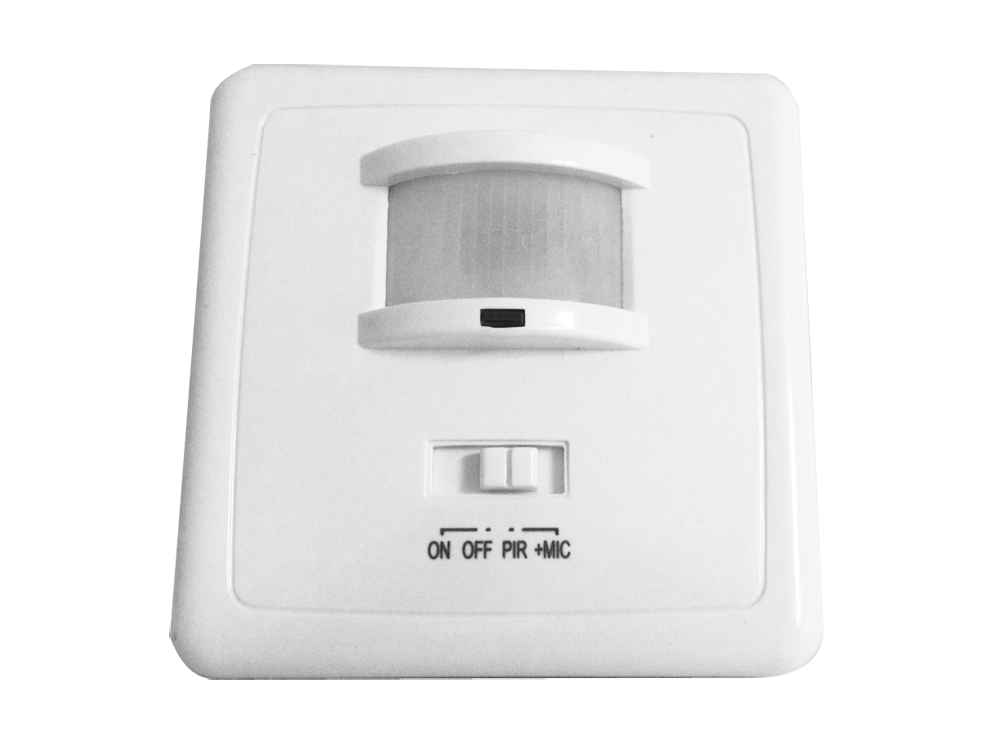 What are the benefits of a motion-sensored home?
Increased home security
Energy and cost savings
More convenience
Motion sensors are devices that detect any and all kinds of movement in designated spaces. You can get them from many electrical companies in the Philippines and install them in buildings – whether commercial or residential. There are a wide variety of motion sensors available and they are categorized according to the type of technology they use.
The most basic types are active and passive infrared sensors and active and passive ultrasonic sensors. Aside from these four, there are microwave motion sensors, tomographic motion detectors, gesture detectors, and more. All these are capable of detecting the slightest movement but they are utilized in different ways. Although most commonly integrated into alarm systems, it is not unusual for them to be connected to other things such as lighting systems and camera setups.
Out of everyone, homeowners actually stand to gain the most by installing these motion sensors in their home. Passive infrared (PIR) sensors – the type most commonly installed in residential homes and areas – offer lots of benefits and we've listed them all in this article!
Increased Home Security
Burglars, vandals, and other criminals love to start their operations at night when everyone is deep in sleep and lights are all turned off. The encompassing darkness gives them an opportunity to do their deeds incognito and avoid detection or identification in the event that something goes wrong. Sometimes, they may even lurk around and wait for you to retire for the night before invading your home.
You can counter this by installing motion sensors around your home and connecting them to your security system (if you have one) or lighting system. The moment an intruder steps foot in a motion-sensored home, alarms will blare and lights will turn on. These things should scare them off enough that they won't ever dare to come back again.
Energy and Cost Savings
People often turn all outdoor lights and leave some interior ones on to scare off and trick criminals. Even when they're away from home, they tend to do this in hopes that these people would keep out. This method is actually quite effective but it comes at such a high cost. Energy consumption is increased and so is their energy bill.
On top of this, the lifespan of their light bulbs are cut short and replacements are needed more often which means more expenses. In order to dodge all these unnecessary expenses, you can just install motion sensors in your home. Again, you can connect them to an alarm or lighting system and you come on top either way because they can alert you whenever some unusual movement happens in your home.
There is, however, additional benefits if you connect it to your home's lighting system. Remember those times when you forgot to turn off the lights and left them running for hours? Well, you can say goodbye to those moments because the lights automatically turn on and off as you enter and leave.
More Convenience
Convenience may be the smallest benefit that a motion sensor can offer but it can make a world of difference especially if your sensors are part of your lighting system. You won't ever need to look for switches again and you won't have to deal with the struggle of turning them on while your hands are full of groceries and other items. Additionally, you won't have to remind yourself to turn them off as you leave the room because, as mentioned earlier, they do so automatically.
These can all be possible by installing the devices at strategic places in your home. Near the front door is a great example of this as the lights are going to be prompted to turn on as soon as you walk by. You can also install it by your garage door so that it automatically opens and/or closes as you arrive. Hallways are also ideal locations because then they will illuminate the way and allow you to avoid slip and fall accidents and/or deter criminals.
It may not seem like much but you'll realize just how useful it is once you experience it for yourself. You also have to remember that these sensors can be installed anywhere in your home. If you choose to, you can put one in every room and have all your home lights automated.
Key Takeaway
A motion-sensored home is one that is secure, cost-efficient, and convenient. The benefits may be few but they are really all you need and want from this device. At this point, you may be waiting for us to reveal the disadvantages of doing this, but there actually aren't any. Any disadvantage that motion sensors came with the years prior have all been removed thanks to the advancement of technology. Now, they only come with these benefits and nothing else.
So if and when you're ready to install motion sensors in and around your home, make sure to consult an electrical company in the Philippines like Meiji Electric. They sell a wide array of worthwhile motion sensors that are going to fit perfectly in your home. Aside from that, they'd also be able to guide you through the process and install the devices for you. While you can resort to DIY installations, nothing beats the work that is done by experts. These people have years of experience and know where your motion sensors should go in order to provide optimal performance!