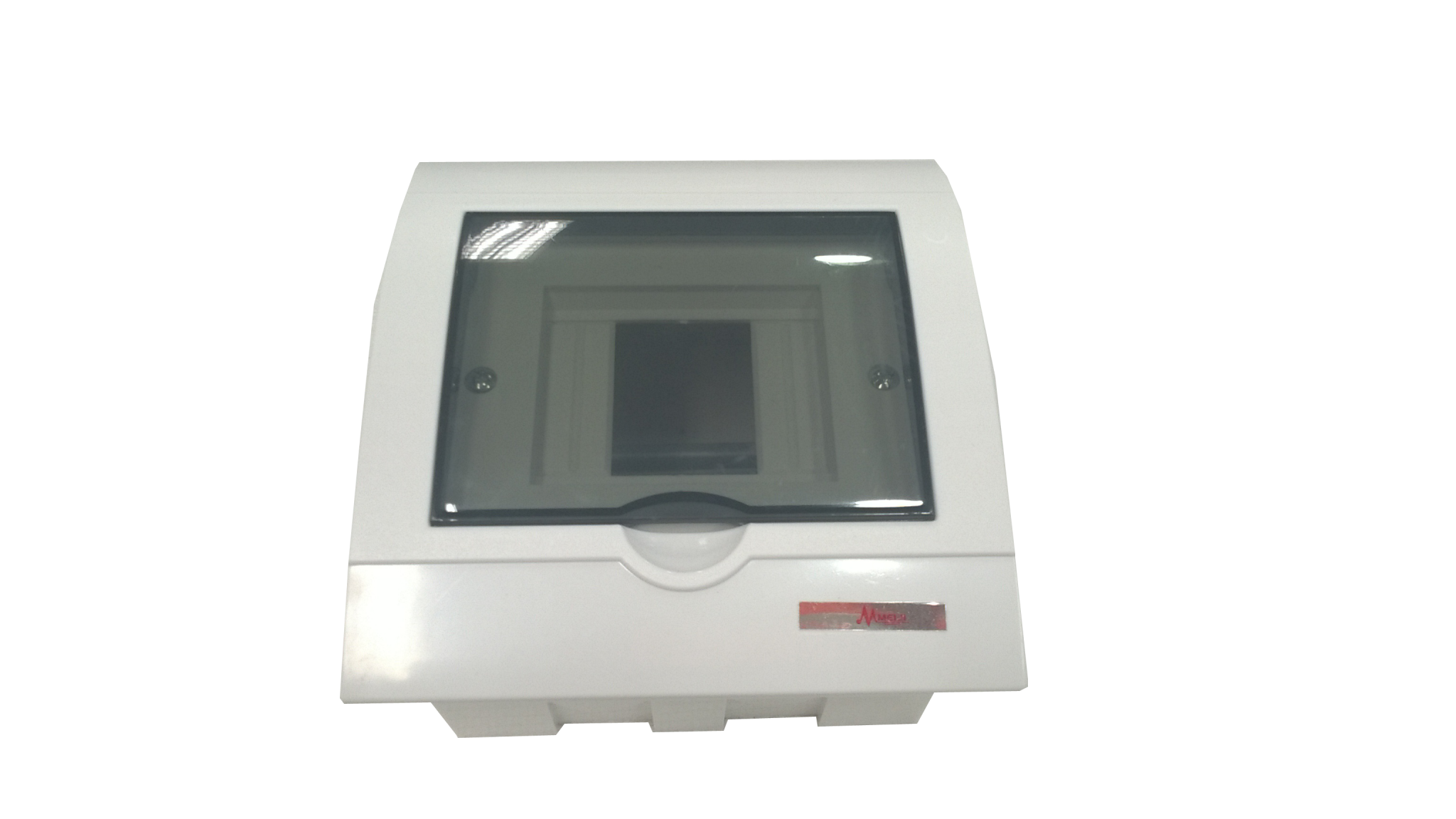 Why should you choose the Meiji all plastic home panel for your panel board needs?
Provides total protection
Durable and impact resistant
Reduces risk of electrical hazards
Aesthetic and simple design
Quick and easy installation
Wide application
Electrical enclosures are important components of any electrical system – whether for the home or not. You can ask your local electrical supplier in Metro Manila about this particular component but be prepared for a long discussion. There are many types of electrical enclosures available in the market such as junction boxes, consoles, electrical cabinets, motor control centers, and troughs. You might end up getting lectured about each and every single one of these if you ask in general.
As a homeowner, you don't really need to study up on every single type because the chance of you coming across a majority of them is slim. At the very least, however, you need to have basic knowledge of home panel enclosures. As the name suggests, this particular type houses your home's distribution board or panel board. The panel board is one of the most important components of your electrical system because it is what separates your entire power supply into circuits.
For the sake of electrical safety and proper flow of electricity, it needs to fulfill this purpose without any kind of disruption and that can only happen if it is kept safe within a durable panel enclosure. We'd gladly help you with this matter. Among the many home panels in the market, we can safely say that Meiji all plastic home panels are of the best ones and here are the reasons why: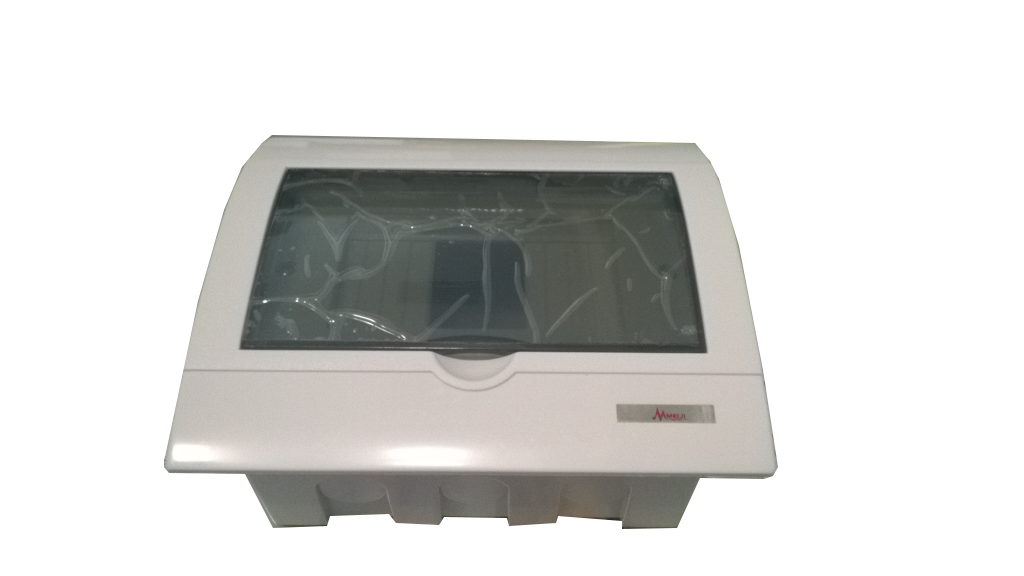 Provides Total Protection
Electrical enclosures have two main purposes and one of them is to protect the electrical component, in this case the panel board, from any and all things that may stop or disrupt function. Water, for example, must be kept away at all times because it may damage the entire system and even cause some unfortunate incidents. The same can be said for dirt and dust. These particles may not be the cause of serious accidents, but they may prevent the distribution board from efficiently performing its tasks.
With Meiji's all plastic home panel, you won't ever have to worry about such things reaching your panel board. No amount of dust, water, or any other material will slip through this enclosure.
Durable and Impact Resistant
Water and dust aren't the only things that could damage your electrical systems. Strong impacts – unintentional or not – as well as high temperatures can also cause the distribution box to falter.
However, there is no need to worry yourself with such matters when you have the Meiji all plastic home panel. The component is made from the best possible material called ABS plastic. This is a thermoplastic polymer that has excellent fire-resistant and impact-resisting properties guaranteed to keep your distribution box safe from any possible damages.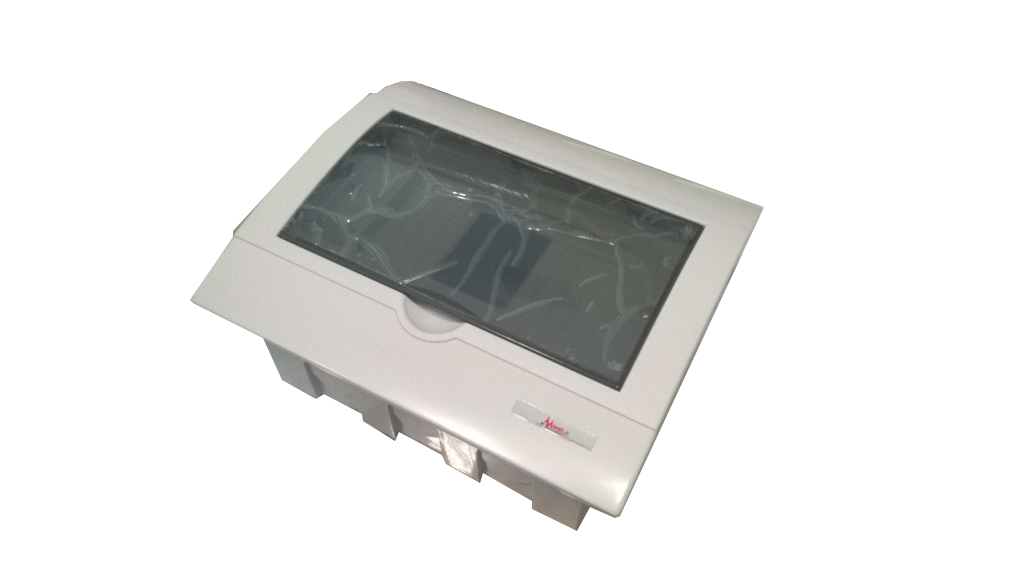 Reduces Risk of Electrical Hazards
The other purpose of an electrical enclosure is to protect people from possible electrical hazards such as electrocution. Distribution boards carry large currents that are absolutely dangerous for living beings. One wrong slip of the hand and any unintentional contact with the component can actually result in serious – sometimes deadly – injuries.
Home panels were created in order to avoid such incidents and other potential dangers. Out of the two main types – plastic and metal – the former is much preferred and recommended by most electrical suppliers in Metro Manila. This is because of the non-conductive properties of the material.
All plastic home panels, like the one offered by Meiji, can insulate currents in the event that they bleed out and keep residents safe so long as the enclosure remains closed. Metal, on the other hand, may conduct the current if not properly grounded and electrocute anyone who touches the enclosure.
Aesthetic and Simple Design
When it comes to purchasing electrical components, people don't really have aesthetics at the top of their list of things to consider. You have to admit, though, that it would be nice to have a component that not only functions as needed but can also contribute to the overall aesthetics of your home. After all, if you're going to cover your distribution board, which isn't easy on the eyes, you might as well do it with a component that can add beauty to your interior décor.
That's exactly what Meiji all plastic home panels can offer on top of protection and ease of installation. These enclosures are made with a beautiful and simple design that can fit into any interior. You may not think much of this feature – which, by the way, is rarely seen in other home panel enclosures – but you'll learn to appreciate it once you have it installed.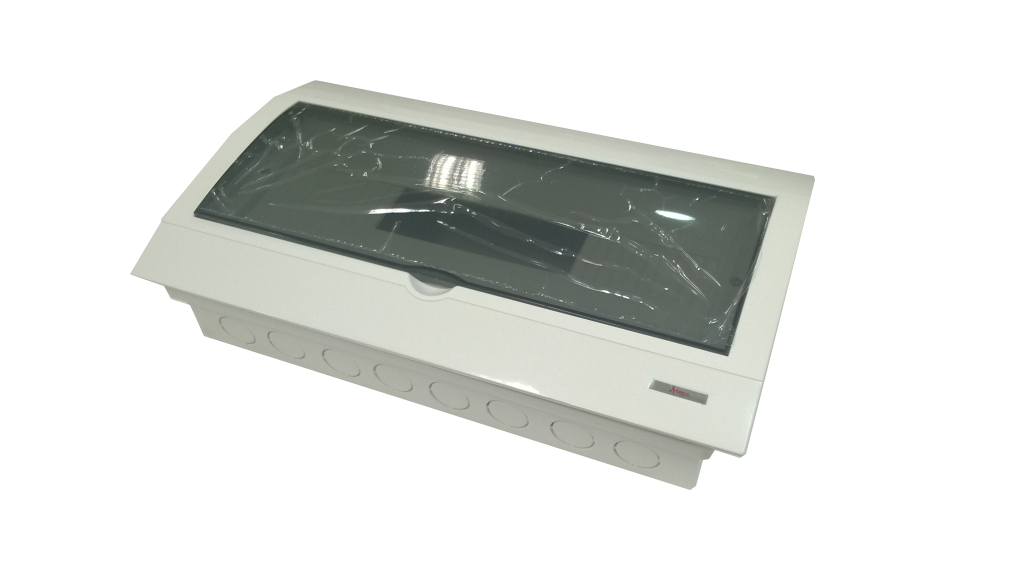 Quick and Easy Installation
Installation is mostly a matter for electricians and experts to worry about and never for the homeowner to think of, but we think it's time to change that practice. You can actually save a lot if you choose to install basic and simple electrical components.
Plastic home panels are one of the easiest components to install and the simple design of Meiji's products makes the job a lot easier. All you have to do is to exercise safety, use appropriate tools, and accurately follow instructions.
Wide Application
Even though it's called a home panel, it's application isn't limited to households. It can be used in other residential and commercial buildings. Whether you need a home panel for a high-rise condominium, supermarket, hospital, or office space, Meiji's all plastic home panel is your ideal choice. The product also comes in a number of sizes, so you won't have trouble finding one that fits any space.
Key Takeaway
If you're looking for an all plastic home panel that can adequately serve its purpose and is worth the money, then we highly suggest that you go with the ones from Meiji – a premier electrical supplier in Metro Manila. Meiji's all plastic home panels are guaranteed to be safe and are appealing additions to your home's electrical system!
Even though it's called a home panel, its application isn't limited to households. It can be used in other residential and commercial buildings. Whether you need a home panel for a high-rise condominium, supermarket, hospital, or office space, Meiji's all plastic home panel is your ideal choice.
It is also a viable choice for many establishments in Metro Manila because the price is at the economic level, with the features that are on par with more expensive home panels. Because of its qualities of being pure plastic, Meiji's all plastic home panel is much affordable than the regular home panel but you can expect that you will have the same quality and protection for your devices.
Meiji also guarantees that you will have the best after sales service and warranties that will satisfy your needs.