Mark November 5 to 8, 2014 on your calendars as Meiji Electric joins the well-known construction product exhibit, PHILCONSTRUCT at the SMX Convention Center, SM MOA Complex.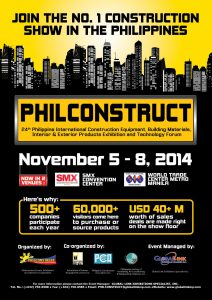 PHILCONSTRUCT is the 25th technology forum and product exhibition for Philippine international construction equipment, building materials, and interior and exterior products. PHILCONSTRUCT has dedicated itself to being a trade show for the industry, by the industry. Over 25 countries will be represented and 1,500 companies will participate.
As Meiji Electric becomes part of the exhibit, the company takes this opportunity to promote its products to the electrical controls and distribution market. Since the exhibit caters to the construction market, the company will showcase products like Wiring Devices, Circuit Breakers, Home Panel Boards and related items.
Meiji's Display of Products
Meiji Electric has a complete line of electrical controls and distribution equipment. These include Circuit Breakers, Motor Starters, Contactors, Thermal Overload Relays, Timers, Motor Starters, and other related items. Innovative products such as USB outlets, Meiji Home Panel Boards, Ground Fault Circuit Interrupters (GFCIs), Automatic Voltage Regulator (AVRs), Step-Down Transformers and 'Wide Touch' Wiring Devices shall also be displayed during the exhibit.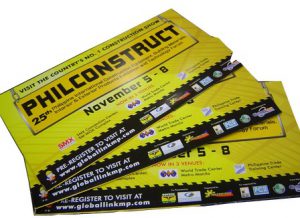 With all confidence, Meiji Electric Philippines, Inc. is gratified to join this big event and present innovative ideas in the market. Being part of the event, we would like to warmly invite again all readers, potential buyers, developers, engineers, architects, and interior designers. For those of you who would want to experience and capture our outstanding electrical products, please join us in the country's number one construction show and see for yourself the enhancement we bring to everyone's life.
Construction can never be complete without our electrical items, build your future with Meiji Electric!