There was a recent report about a teenage girl who died after being electrocuted in a pool area at a condominium in Mandaluyong City.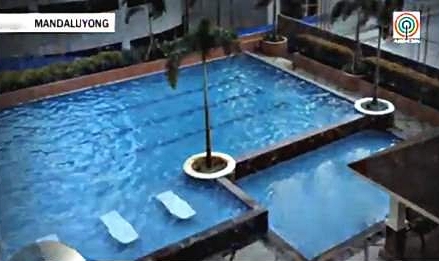 The victim and her two siblings were swimming in the pool area inside a condominium last Tuesday night when the incident happened. She came out of the water to transfer to another pool but then she was electrocuted. Her two siblings were also hurt by the electric current but they survived. According to them, they were not aware of the live wire near the pool as there were no warning signs and lifeguards. The girl moved from one pool to another where she was electrocuted and died on the spot.
May this incident once again serve as a reminder that in commercial establishments or even in industrial companies which involves wet working areas, we should be more cautious to prevent accidents such as these.
Philippine Electric Code (PEC)
Proclaimed Ground Fault Circuit Interrupter (GFCI) installation as one of the standards and safety precautions we should follow. Having a GFCI set up is a remedy to these situations because of its safety features and practical usage.
Swimming pools that are designed with colorful lights can be dangerous as they involve electricity. Setting up your swimming pool with residual current breakers provides safety and protection for the people from deadly electric shocks.
Meiji Residual Current Circuit Breaker with Over-current (RCBO)
A circuit control that is very suitable for wet areas as it acquires accurate ground fault circuit interrupting feature. It's a breaker that every commercial establishment should have. It automatically shuts off an electric circuit when it detects a current flow along an unintended path, possibly through water or by human body.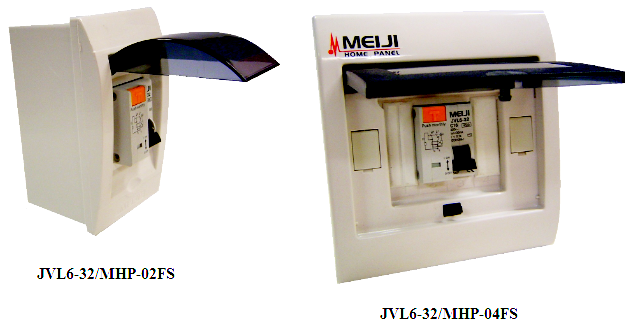 Meiji RCBOs can protect electrical system against ground faults, overload, over-voltage and short circuit. We also recommend Meiji RCBOs to be enclosed with NEMA standardized Meiji Panel Enclosures which can cover the breakers from elements like dusts and corrosive particles.
Similarly, homes can be immune electric shocks as Meiji has now innovated a GFCI outlet.
Meiji GFCI outlets are protective outlets designed to shut off an electric circuit when it detects current imbalance. Meiji GFCI outlets are usually installed in wet places like kitchen, bathrooms and pool areas. Many opt to use it for electronic devices such as shavers and hair dryers which are normally placed inside the bathroom.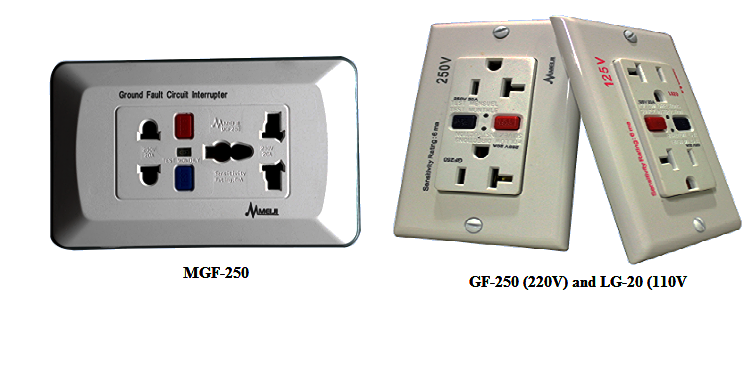 Meiji GFCI outlets, GF-250 (220V), LG-20 (110V) and the new MGF 250 are UL and CSA certified. These can be set up easily since they can be installed as ordinary wall outlets. Hence, you can simply plug-in your device without difficulty. GF-250 and LG-20 are duplex outlets with 20 ampere capacity which is enough to plug in 2 devices at the same time.
MGF 250 is rated at 20 amperes and 250V with a combination of international and universal outlets which can accommodate any type of plug.
These three have a safety test button to make sure that the ground fault detection feature is working properly.
Meiji GFCIs are of polycarbonate glossy white finish that brings style to your home!
As our country goes with the advancement in homes and commercial establishments, safety precautions and standards should be paid more attention to avoid life threatening accidents. With Meiji GFCI, be protected with fatal electric shocks.