Meiji Electric on IIEE2019
Great News!!!
Meiji Electric Philippines Inc. will once again take part on the well-known product exhibition, the 44th Annual National Convention and IIEE 3E XPO 2019 at SMX Convention Center this 27 to 30 of November. This year's theme for the IIEE@44 is Distinctive Journey in Advancing Global Competitiveness where it promotes the competitive abilities of each company on a global scale. The IIEE Expo focuses more on electrical, electronics and energy products, where many electrical practitioners take part. With this huge event, many companies will promote their brand and showcase their wide range of products, and Meiji Electric is one of them.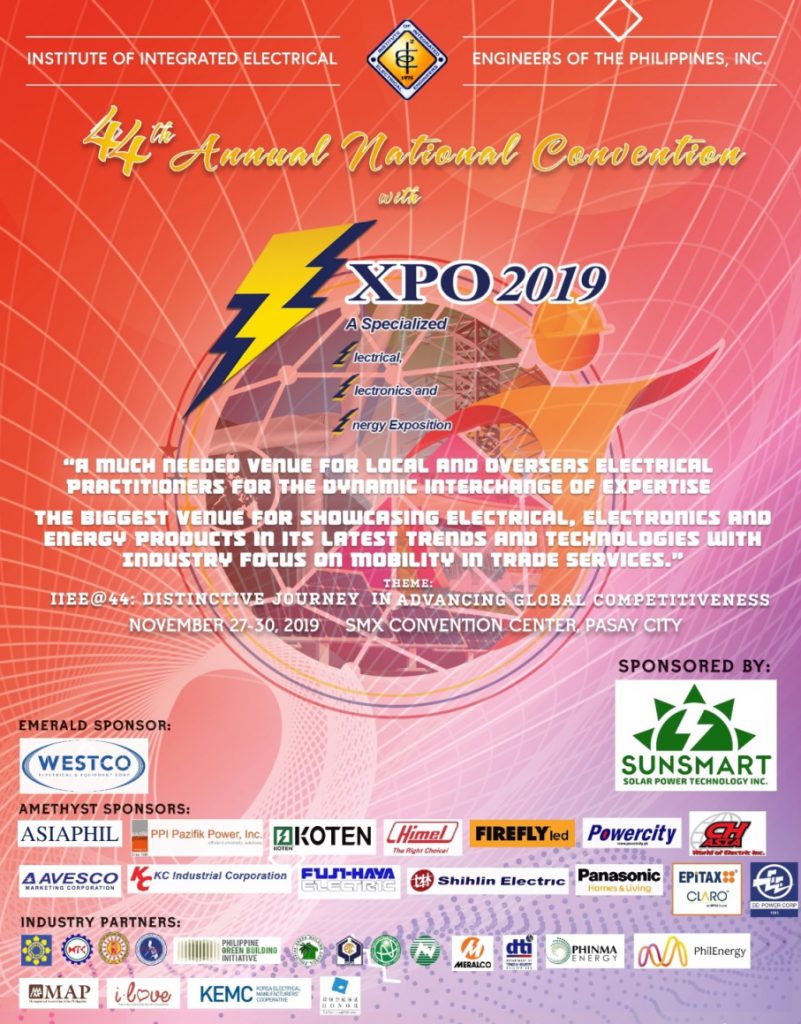 As some know, the Institute of Integrated Electrical Engineers of the Philippines, Inc. or IIEE is the organization of electrical practitioners here in the Philippines. They are known for conducting this annual event to continuously enhance electrical practitioners' competitiveness towards worldwide excellence. They also help companies improve their market by giving them opportunities to meet more diversified consumers.
Meiji Electric has been showcasing different electrical & industrial supplies in the event. Each year the company presents more efficient and energy saving electrical systems, like Electrical Panel Boards, Contactor Transfer Switches (CTS), Automatic Transfer Switch (ATS), Low Voltage Switch Gears (LVSG) and Frequency Inverter Controlled Systems.
Through Meiji's industrial products like MCBs, ACBs, MCCBs, Magnetic Contactors and others, you can get maximum electrical protection for all your machineries and control extremely accurate electrical motor regulation. Various innovative electrical products will be featured like GFCI outlets, motion sensors, smoke detectors, extension sets and other related items that will make convenience and protection a priority for your home. The company will also display devices such as timers, AVRs and transformers that will speed up your business operations, protect your office appliances, and minimize electrical consumption.
Meiji Electric cordially invites all engineers, developers, project managers, interior designers and end users to visit our booth 398-399 within four consecutive days. The location is at the outmost right, near the corner. You can check out various electrical products which are on a special discount on our booth, and we will be happy to assist you with your requirements. See you there!