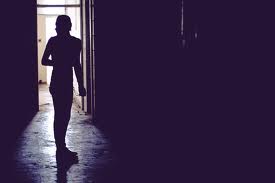 Don't get left out in the dark. Luckily, here's where Transfer Switches barge in and save the day. Or save power that is. A transfer switch is a device used to maintain power supply in case of outages in power and also spares homeowners from the dangers of improper generator installations.
Definition
By definition, a manual transfer switch is linked to the necessary circuits for supplying power during blackouts. A switch like this requires actual man power as for this mechanism to be of use, the owner needs to start the engine manually and wait for it to stabilize its speed. Upon stabilization, the lever on the switch must be thrown into the generator's position.
This is located beside the main electrical panel. In the instance when a power outage has struck your home, a manual transfer switch comes handy as you just have to crank up the generator and have a single power cord run from the generator to the transfer switch.
With this done, you'll have the generator running in no time. All you have to do now is select the circuits to power up, flip the respective switches and voila! A backup power for your home or establishments in the midst of a power supply outage.
Determine the size of a manual transfer switch
To determine the size of a manual transfer switch, one should know that it is congruent to the size of the power cord, e.g. for a 20-amp cord, a 20-amp transfer switch is necessary.
There are also different types of manual transfer switches that a homeowner could use.
Single Circuit – For 15 to 50-amps, this type can supply power to back-up energy for furnaces or sump pumps and other supplications that require a single circuit. It's fairly easy to install as well as fit for the budget.
Selected Circuit – For 15 to 50-amps or 4 to 10 branch circuits. Transfer switches of this type transfer power to selected circuits you want to supply energy. Plus, these are constructed with a flexible conduit whip and vividly marked wires for a reliable and hassle-free installation to the load center.
Kits – For 20 to 50A or 6 to 10 branch circuits. This type of transfer switch is primarily designed for commercial and residential purposes. Fast installation indoors, these kits include a Selected circuit transfer switch (stated above), a power cord, and of course, a power inlet.
Standard Service Switches – For 100 to 800A. From home to industrial use, you need not to worry when having struck by a blackout. This is suitable for commercial and auxiliary power sources as it can provide a bigger load of backup power supply.
Main or Sub Panels – For 30-amp to 125-amps, this switch type combines a transfer switch and a circuit breaker box.
Service Entrance Rated Switch – For 60 to 400A loads, this provides a combination of a service entrance equipment and a transfer switch to provide backup energy for your small or large business, farm, commercial, industrial or home applications.