You've sure heard about step down transformers in the context of electricity. You might not be familiar, though, of the structures and technicalities underlying how it works. At the least, you should be aware of its usage benefits.
Transformers
In a fundamental scale, transformers are electrical devices that work by converting electricity from a certain voltage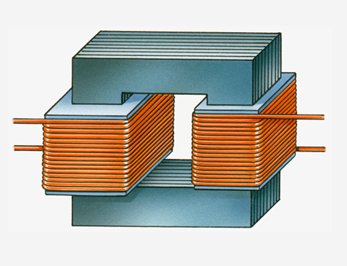 to a different voltage as necessary either by stepping up or down, in the same frequency.
Saving energy
Much have been said and written enumerating the different types of transformers with a variety of wattages. But in terms of the saving energy, ever wonder about the truth (or myth) that by using high wattage than low wattage transformers, you can actually save more energy?
Let's try to analyse by taking this example. A beauty salon owns three transformers: one having 100W and two having 50W. Their electrical tool that is mostly used to finish dressing up the hair of every customer is the hair blower which consumes 20W of power. On a typical working day, hairdressers use hair blowers simultaneously to serve customers efficiently in regard to time.
Given below are two cases. Which do you think saves more energy?
Plugging two hair blowers in each of the two 50W transformers; or
Plugging four hair blowers in one 100W transformer
Note that using simple arithmetic, the result of power consumption is the same for both cases: 80W. But by considering the materials used inside the transformer, it is concluded that using higher wattage transformers can save more energy than lower wattage transformers. This rationale can be simplified by the principles of resistivity.
Resistance
Resistance is the property of a material that hinders the electric current's flow. It is calculated using the formula: R = pL/A, wherein resistance (R) of the wire is taken as the quotient of the product of the length (L) and resistivity or constant of a particular material (p) and the area of the material (A) which is the copper wire in the transformer.
Applying this formula theoretically, we can say that when the area or diameter of the copper wire is smaller, the value for resistance is bigger.
The opposite is true; by having a bigger diameter of the copper wire, resistance drops. And bigger gauge size or diameter of the copper wire is exactly what higher wattage transformers are composed of.
So there you have it! We busted  the myth! 😀