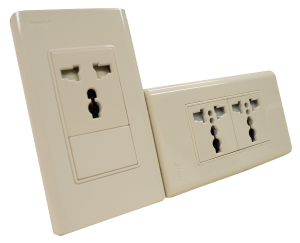 Meiji Electric outlets are made of polycarbonate glossy white materials which assures you that your outlet's design is here to stay.
All our outles are screw-type to secure the tightness of the wires. This assures you of a safer connection from your power source.
Our oulets are rated at 15A and 20A – whichever suits your needs of up to 300V. This gives you more flexibility on what you can use.
Meiji Electric Outlets