Hello Valued Customers!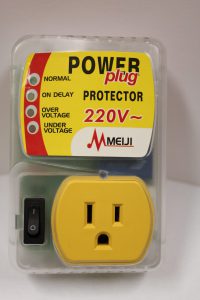 As our ACE HARDWARE sale just finished, and as per your sincere request for more… we  give-in and want more of you a chance to avail of our sale. Fear no more shoppers, for it's Handyman's turn for a whole month's sale! Check out Meiji displays on our Handyman outlets (Galeria, Ermita, Metroeast, Farmers and Limketkai).
We'll be giving 10% off on our Voltage Protectors and Voltage Protectors with Timers! Do away with cashing out more money for AVRs when your low to medium wattage appliances can be protected by your Meiji Voltage
Protectors!
These items are the most updated technology to compliment your electrical needs released late last year.
Handyman stores nationwide will be having its electrical sale this April! Be sure to get your wallets and lists ready for an efficient shopping! Enjoy!