As the season of cheers begin, everyone looks for varieties on how to decorate and beautify one's home. In friendly neighborhoods, they also give out prizes for the best dressed home. I remember when I was in school, our class become much more united as everyone was enthusiastic in winning the best Christmas room!
Christmas, a time when people become more giving and less attentive on expenses; a time when long time no see friends take time to share coffee, dinner moments; a season when young and old alike splurge on buying gifts whether it be for themselves or others!
So shoppers out there, before you get the seasons chill and excited to fulfill your loved ones' wish lists, take time to check out Meiji's Christmas Village specials.
Each model includes music and a variety of lights. Similar with Meiji's Fiber Optic Trees, these are energy and cost efficient items because it makes use of LED or fiber optic lights. As we know light-emitting diode (LED) lights last longer and are more energy efficient compared to the conventional Christmas lights.
These are very heart warming items as their colors together with its music give off an elegant and cozy feel.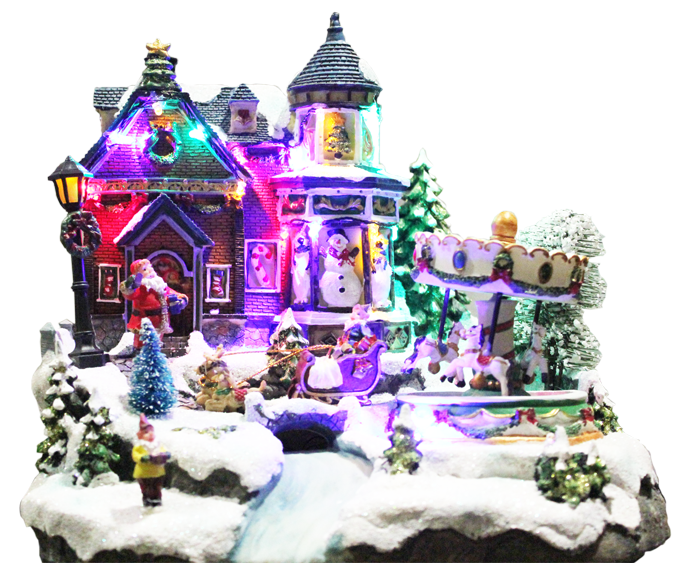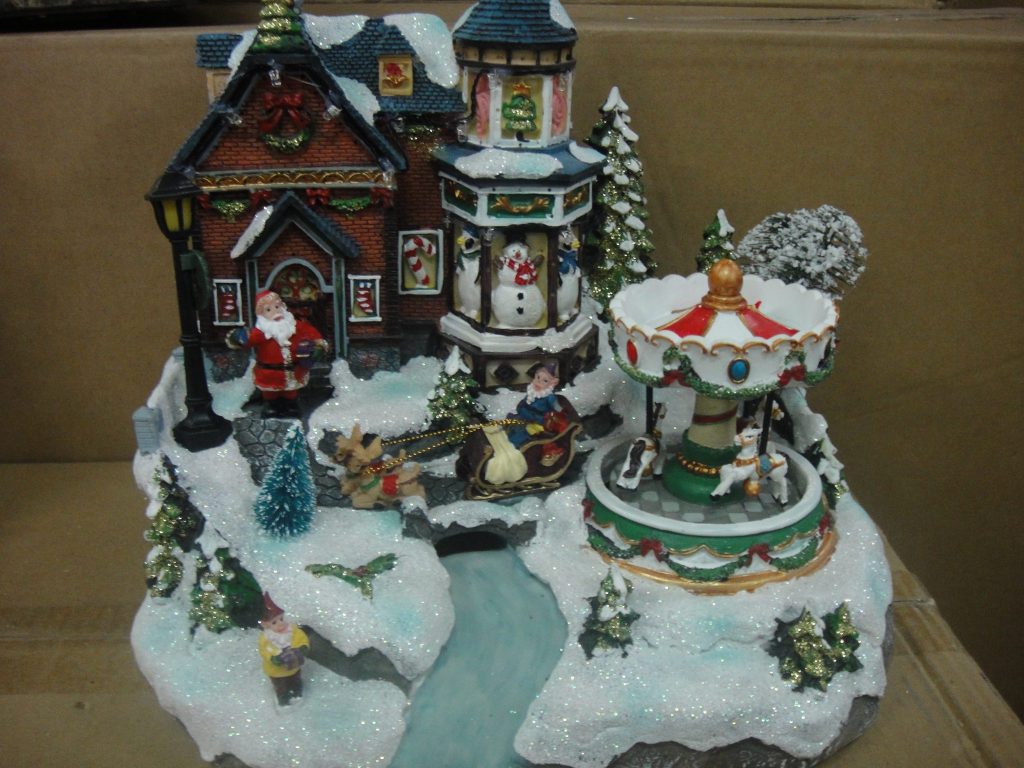 YNCM-MGR
This Christmas village is composed of both fiber optic lights seemingly flowing river and a turning merry-go-round carousel.
YNCM-T
This Christmas village is composed of 3 moving parts namely the Christmas tree on top, the Santas on stage and the train. The item is also composed of LED lights
YNCM-B
This Christmas village is a book that has a house inside. This house is being serenaded by the carols of 3 children. Passers-by and the home owner are evidently amused. It also has mini colorful LED lights depicting stars in the cold nights sky.
YNCM-M
This Christmas village is another book with a nice house, Meiji calls mansion. Similar to YNCM-B, it also has stars which are actually LED lights in the mansion's sky. Its unique feature would be the 2 strips of fiber optic lights giving it an elegant water flow look.
YNCM-C
This Christmas village is an elongated church with its choir singing outside. It also has 2 kids skating on the side with a strip of fiber optic 'water' and a turning tree as its attraction.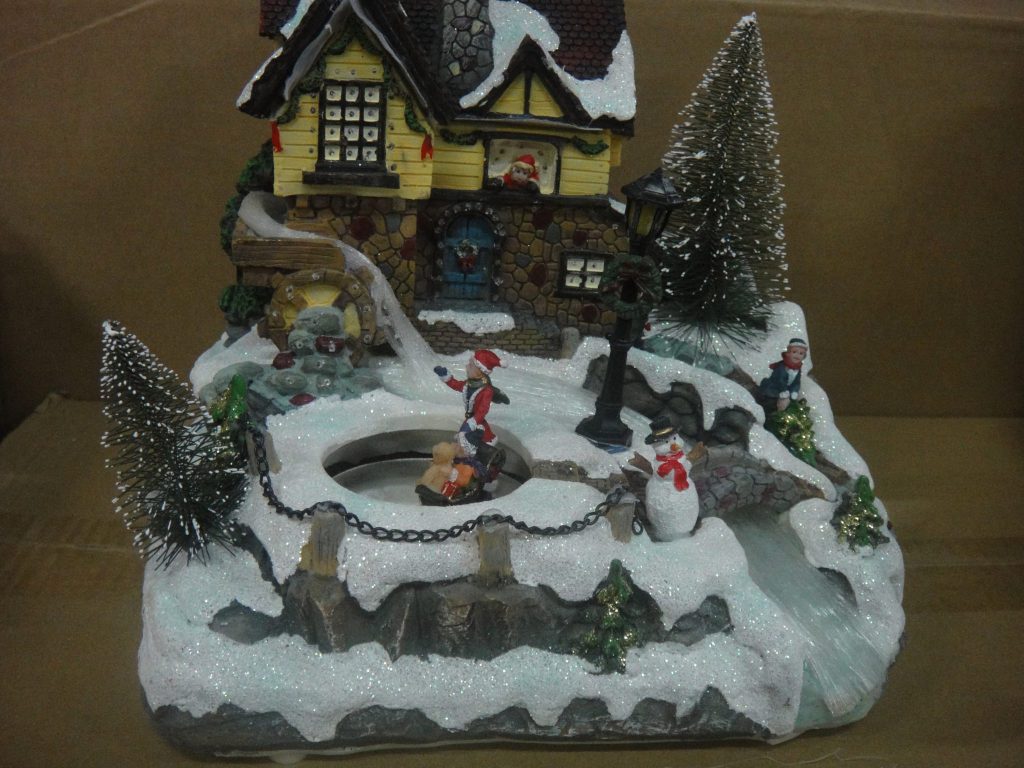 YNCM-R
This Christmas village gives off a majestic look as the bright fiber optic river takes the scene.
Be WOWed by Meiji's Christmas Villages! Wait up for more of the latest Christmas items coming up…