Using old switch-gears to continue electrifying power plants is a major dilemma for plant and facility managers. Retrofitting circuit breakers can be cost-effective solution for this, especially on facilities where down time has to be kept to an absolute minimum.
Air Circuit Breaker (ACB)
Strengthen up the controls of such heavy-weight machines with the high-rated breaking circuit breaker, Air Circuit Breaker (ACB). Air circuit breaker is designed to open and close a high-rated circuit, protecting the whole power line from ground faults  before it breaks down. It cuts-off the power automatically when under or over voltage, under or over frequency, short circuit, reverse power  etc.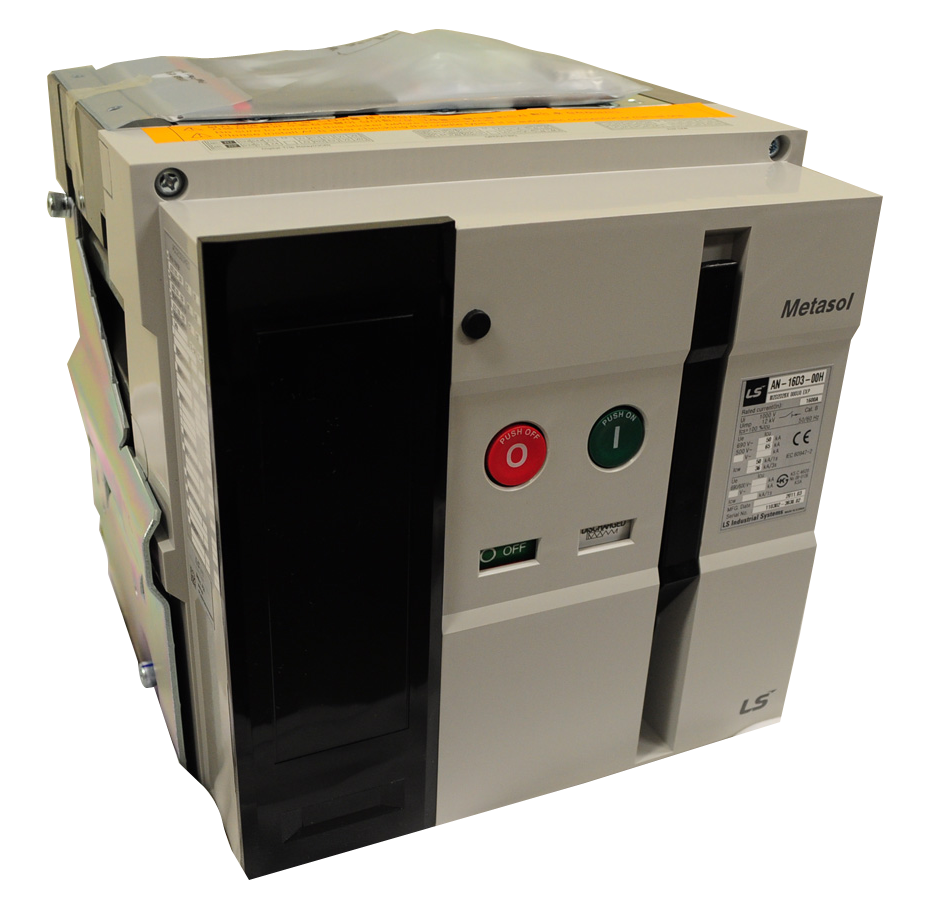 ACB operates through air with a specific atmospheric pressure and stops faulty current flow that may cause severe damage to entire system and to massive machines like generators on board ships and distribution systems. It has a closing device, known as a "stored energy mechanism," for fast, effective closing action. Energy is stored by compressing large powerful coil springs that are attached to the contact assembly of a circuit breaker. Once these springs are compressed, the latch may be operated to release the springs, and spring pressure will shut the circuit breaker.
ACBs can be classified as either a manually- or electrically-operated circuit breaker. "LS" ACBs distributed by Meiji are both electrical and manual. When a large air circuit breaker is closed, the operating mechanism is latched. As the circuit breaker is closed, a set of tripping springs, or coils are compressed, and the circuit breaker may then be tripped by means of a trip latch. The trip latch mechanism may be operated either manually or remotely by means of a solenoid trip coil.
Much larger air circuit breakers are used in large commercial and industrial distribution systems. These circuit breakers are available in much higher continuous current and interrupting ratings than the moulded case circuit breaker. Air Circuit Breakers are used in both low and high voltage current up to 6 KVA interrupting capacity.
Through the use of ACB, fire hazard is more eliminated by its short and consistent arcing time. It's very suitable for high speed re-closure and frequent interval operation. It provides a host of additional protection and monitoring benefits that can add substantial value to the integrity of the low voltage.
Not all industries acquire this kind of circuit breaker. Enhance now your industrial systems as Meiji Electric Philippines supplies what you want and what you need!