Meiji Infrared Motion Sensors
To compliment Meiji's line of wiring devices, they came up with their own line of Infrared type Motion Sensors.
As we know different people have varied reasons and uses on why they have motion sensors. To name a few: convenience, energy-saving, efficiency, etc. Now to meet these needs, Meiji brings to you its 3 types of Meiji Infrared Motion Sensors!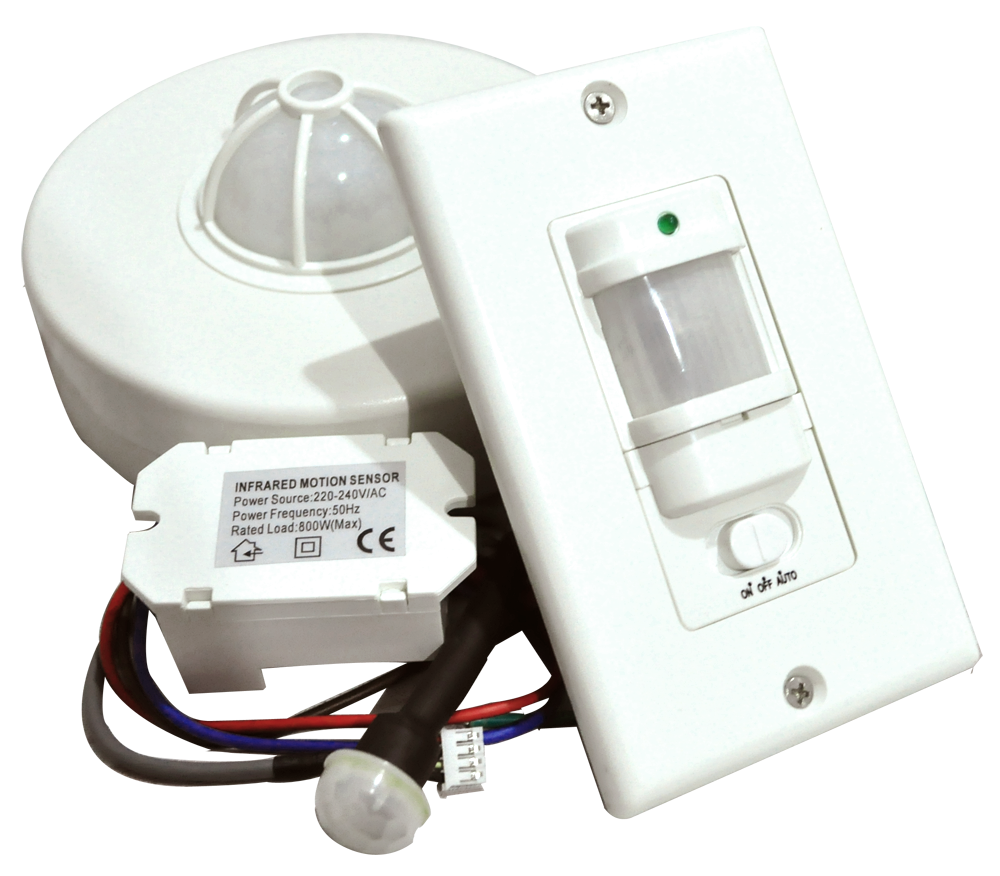 Wall Mounted Type
As the photo shows, this type of motion sensor is perfect for the dark hallways of your home or office. It will light up once its ambient light range reaches less than 20 Luminance.
There are 3 options namely On, Off and Auto: On makes it work as a switch allowing it to turn on automatically once there <20LUX is detected, with or without motion detected; Off on the other hand, does not turn on even at <20LUX; while Auto will turn on once light is less than 20 LUX and there is motion detected.
This type of motion sensor has a detection range of 180 degrees with a maximum of 9 meters detection distance!
Ceiling Type
This type of motion sensor is fit for rooms, doorways and the like. This type has an ambient light detection of 3-2000LUX, depending upon how you want it. So the ceiling type unlike the wall, works both during the day and even at night.
If you have a room or even place where much of your guests go to and most of the time, people forget to turn off the switch upon leaving: a motion sensor just might be an answer to your problems!
Meiji's Ceiling Type Motion Sensor has a detection distance of up to 6 meters with a 360 degree detection angle.
Fixture Sensor Type
Now the third type of Meiji motion sensor is for protection purposes. This type is hidden inside your louvers or fixture lamps therefore, it is most suited in places where you want to scare off unwanted guests: gate lights, doorways. hall ways and the like.
This type has a detection range of 100 degrees by 360 degrees having a full scope of an area, and a maximum sense distance of up to 6 meters. It also has an ambient light detection of less than 10 LUX to daylight, making it workable during the day and night.
Save yourself the hassle of getting out of bed because you failed to turn-on or off a switch! Grab the convenience Meiji motion sensors can offer!