The flashing lights of the Yule tide testify the festivity of modern man about a timeless traditional celebration that is called Christmas. Maybe you have these flashing Merry Christmas lights that decorate your house or Christmas tree. The visual delight it gives is really awesome. Every child, passerby, or observer will feel the joy of Christmas even just because of that sight. However you don't get things for free in this world. If we're talking about your Christmas lights made of incandescent bulbs, you're going to be in for a serious electric bill. Seriously.
I'm pretty sure that you know about the advantages of fiber optics versus incandescent light bulbs, right? There are several advantages already in addition to great potential savings, but in this article, I'm going to talk about mainly how you can enjoy Christmas without having to worry about the electric bill. During Christmas time, you already have given expenses – gifts, decorations, food, etc. It will be much more of a hassle if your electric bill will haunt you more even after December. So what's the solution?
Meiji Fiber Optics
Meiji fiber optics can replace your boring, inefficient, and unsafe old Christmas lights. This is the new way to decorate a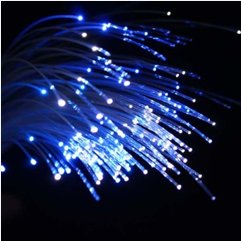 Christmas tree. In addition to all that safety, beauty, and variety, it saves your money. This works by harnessing the ability of fiber optics to pass light within itself. You see, instead of having hundreds of tiny individual incandescent light bulbs to light up, you only need to light up one 10 or 20-watt bulb to light up a whole Christmas tree! The fiber optics will do the rest of the work by distributing the light throughout the whole tree. It's that easy! In addition to that, consider this. If you would want to have your Christmas tree decorated by a certain color Christmas lights, you would have to buy that kind of color, right? And if you get tired of that color or you have to change the color because you want the light to be according to the color theme of your interior design, you'd have to buy another one. And that's trouble. In contrast, Meiji fiber optic Christmas trees have color wheels at their base which allows your tree to shine in a variety of colors.
So you see, you can save not only your electric bill, but so much more. That's what you can do with Meiji fiber optics. It's a big investment and it yields more than just savings, but safety, and satisfaction.