Christmas breeze is finally filling the air! Are you excited?
We at Meiji Electric sure am! Introducing Meiji Electric Christmas Villages 2012 additions!
First off, we'd like to introduce our bigger, bolder, better Meiji Moving Train! The dimensions of this item are 12″ in length, 11.5″ in width and 13 .5″ in height.
Meiji Moving Train
Meiji Moving Train (YN-T1) consists of a 3 member'd choir at its top center serenading the 2 church goers by the staircase. Doesn't it soothe your soul when church choir sings Christmas carols? At the upper right corner is a snowman that changes its colors. Just a little distraction from your friendly neighbor, Frosty! And of course the moving train at the bottom. See Santa? All aboard?
Next on our Christmas Village collection is Meiji Moving Carousel (YN-BCL). This item features the joy and entertainment found in carnivals and/or fairs.
Meiji Moving Carousel
Meiji Moving carousel is 13″ long, 9″ wide and 10.5″ high. You will find at your left, is a picture of the camaraderie of friends. I don't know about you but it sure is a nice way to relax after all the walking and breath taking rides! And At your right, is a photo of  a puppet booth.  And what's a carnival or fair without a moving carousel?
Meiji Moving Slide
Third on Meiji's  Christmas Item collection is our moving slide. This item highlights the fun and adventure we can have in this Yuletide Season. As Christmas approaches, don't you also anticipate the Christmas break that follows it? We think about our loved ones, vacation spots and activities we can try during the year end break. Meiji's moving slide suggests a cool skiing trip!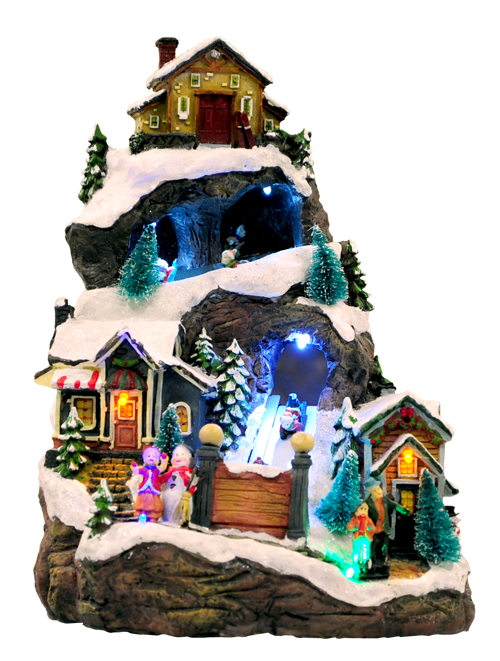 Meiji moving slide (YN-SL) is 9″ in length, 9″ in width and 13″ in height. This item has a cozy rest house at the bottom with tenants having good conversations. Above, you will see the trek from where children slide down in fun!
Meiji Santa in a Mall
Another Meiji Christmas item brings you down memory lane as Meiji offers you the Santa in a mall item (YN-SIM). 13″ long, 8″ wide and 9″ high, this item is sure to let you think about what you wish for this year. Question is, have you been kind or naughty?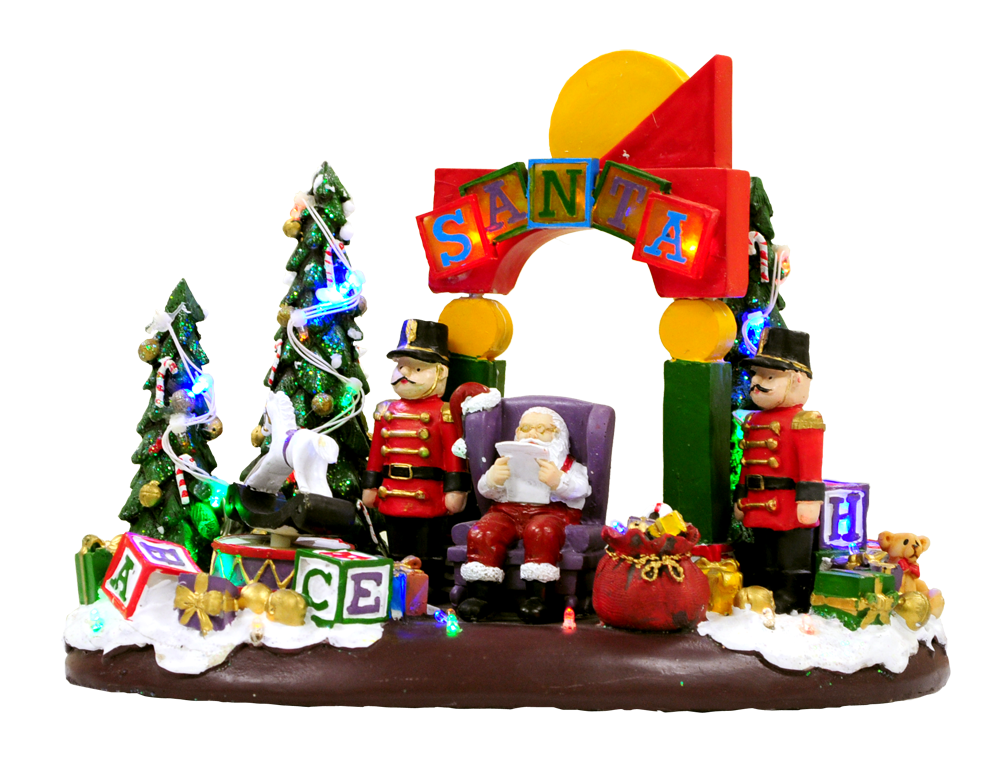 Meiji's Santa in a Mall item brings out the child in us. It's also a reminder to think about how we can give more especially to the children this Christmas time.
Meiji Santa on a Sleigh
Last, but definitely not the least is our Meiji's Santa on a Sleigh. How better to capture Christmas' gift-giving spirit than Santa's sleigh full of gifts?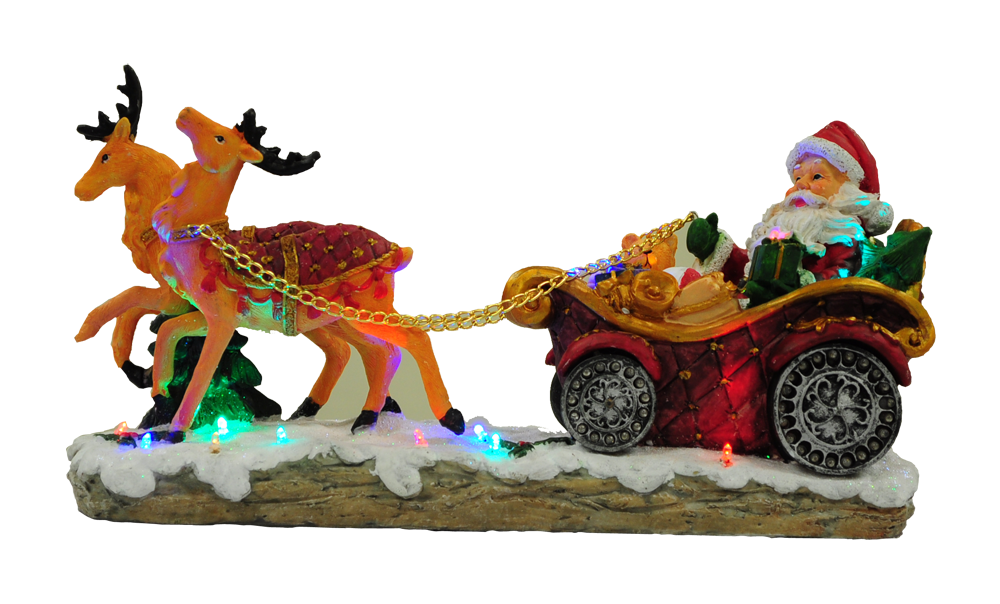 Meiji's santa on a sleigh item is 14″ long, 4.5″ wide and 7″ high. This item definitely goes well and could bring out variations in color to your Christmas collections. Notice the moving blazy red moving wheels too from Santa's sleigh? Modern, right? :p
Capture and/or replay your fondest Christmas memories with Meiji Christmas 2012 collectibles! Enjoy!