What do you if you have an appliance but you cannot connect the plug and reach the wall outlet? Use an extension cord. But the question is, will that cord be safe for your appliance? Sudden electrical surges can destroy the appliance if the cord does not have the surge protection feature. Some cords also are poor in quality, that its outlet does not generate the needed power anymore.
One should purchase extension cords with the valuable appliances to be plugged on them in mind. Also, the cords should be worth the money.
Meiji offers now a new 13-series of heavy-duty extension cord sets collection. They are of a bus bar type in connection.
Meiji's 13 series collection's main feature is its bus bar type connection with 1-switch-for-all-sockets for easy switching on and off of all connected appliances. In addition to this, it has its built-in surge protection which is very important to protect your connected appliances from sudden electrical surges. All cords from this collection will be of high-quality which you will surely find useful.
There are 3 models for this 13-Series collection, and each has universal sockets to cater to all kinds of international male socket plugs that you may have.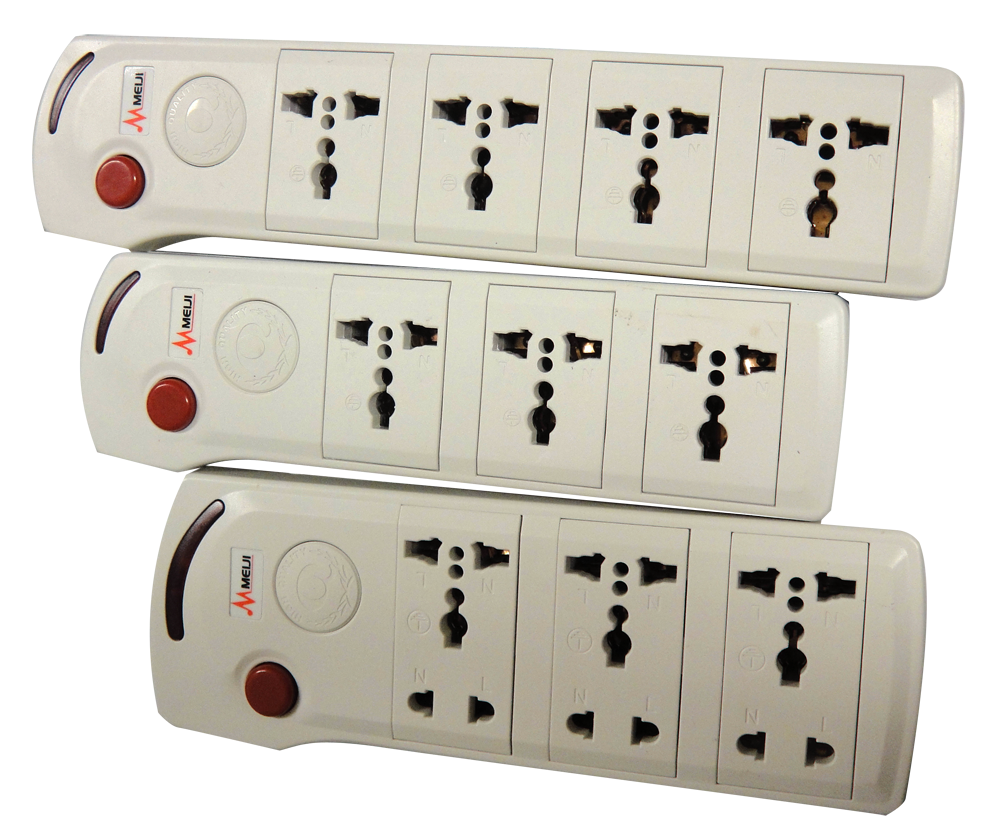 Meiji MES-1300
The first 1300 model has 6 (3 universal and 3 round to flat) outlets with a single switch lamp indicator for easy switching on and off of connected appliances. Meiji MES-1300 model is rated at 250V, 10A and 2500W, so with its high voltage, current, and power rating, this will be a wise choice for connecting multiple devices. It has 3 meters long wire, providing long reach from the outlet to your appliances.
Meiji MES-1301
The 1301 is a 3 universal outlet model which is also rated at 250V, 10A and 2500W, which is also good for connecting several high power appliances. Unlike 1300, this only has a wire length of only 2 meters, eliminating more chances of wire tangling.
Meiji's MES-1302
The last member to the collection is 1302, which is similar to MES-1301, except this model has 4 universal outlets instead of 3.
The Philippines constantly experiences a lot of electrical surges brought about by the irregular flow of electricity. Meiji can protect all your appliances and at the same time provide the extension needed for your convenience. Connecting international appliances won't be a problem as the 13-series have built-in universal outlets.
Choose the best and have the best in Meiji heavy duty extension cords.