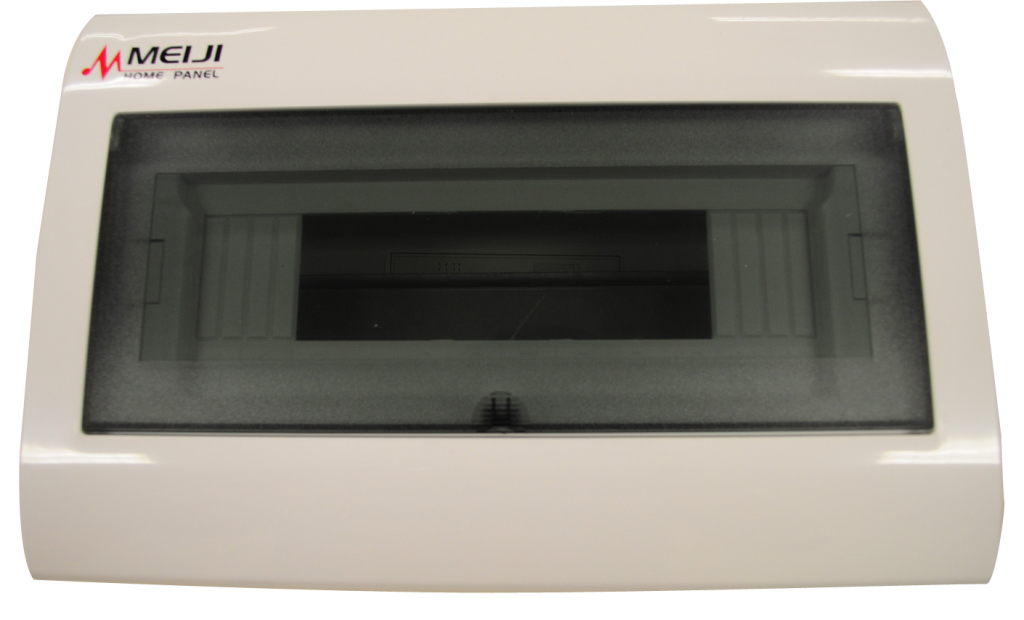 Do you know what a panel board is? It is also called a distribution panel, panel box, distribution box. We more commonly call it here in our country, a panel board. Inside it is where circuit breakers are installed which are responsible for energy, giving you electric power so that you can do your daily activities at home, work and school. Switches, outlets and other big appliances that consume big amounts of electric power (i.e. elevators, free standing air conditioners, etc.) are all directly wired to the circuit breaker unto the main breaker inside a panel board. Now the question is: Is your panel board built to last?
Have YOU CHECKED IT RECENTLY? Do your loved ones know where it is located?
I would like to assume that your answer to the last 2 questions would be 'No' and is here to tell you that you should and why. First, checking up on your panel board every once in a while especially after a major storm, earthquake or a calamity, informs you beforehand if there is a problem with it. As they say, PREVENTION IS BETTER THAN CURE. Believe that this holds true too for your panel board.
Second, as a parent, guardian and/or informed adult, you know that you are liable for your younger ones' safety. So aside from you knowing which breaker inside your panel board to SHUT OFF in cases of short/s, fault/s, or worse a fire, tell it to your spouse or someone responsible. This could save their lives and yours. Not to mention avoid a lot of damages and expenses. So allow us to spare you from all the trouble with 3 helpful tips.
Tip number 1: Choose PRACTICALITY.
You have to establish the fact that panel boards are not meant to be kept as a deep dark secret in a KITCHEN CABINET where rats and moths destroy. It has to be positioned practically especially for the learned adults in a specific place. Why place something so important in an inaccessible corner? Think about it.
If your 7 year old yelled in surprise or for help at the top of her lungs that she saw a spark by the air conditioning unit inside her room and the main breaker is located in a panel board installed at the kitchen a floor below with a need of a stool because it is in a high place with wires and cobwebs covered all around it; then you better pray hard that the firemen gets to rescue you fast because this will cause a huge amount of panic and stress to figure out which one is the main breaker and shutting each of them off.
If you are embarrassed to place it by the living room for your guests to comment, Meiji Panel Boxes are known for its attractiveness: non-fading glossy white, modern look. It is compact and easy to use. Your friends/guests will surely want to have them for their homes, if they have not already. Meiji Panel boards can easily match and blend with your interior too. So whether you place it in the living room or in the hall way, you can rest and be assured that the convenience of location is prioritized especially in times of emergency.
Tip number 2: Choose CONVENIENCE.
Meiji panel boards are not the conventional steel-box-American-standard type. It is European standard, steel based flush mounted type. Just like your flat screen TV, it's clean, classy and all about the good stuff. More importantly, you don't need to worry about which breaker is for what room on which floor because it already comes with a label sticker. All you need to do is write down the breaker number and what it's for. Example: Breaker 1: Masters Bedroom-Lights, Breaker 2: Master's Bathroom Heater. Meiji Panel boards are also connected via a copper bus bar. This makes it very clean, no wires intertwined, and clear!
Tip number 3: Choose miniature circuit breakers.
You or your spouse may have encountered problems if not for turning on or shutting off your black, American standard ones or when it "trips" (turns off automatically during short/s, fault/s or during an over voltage). This is because to turn on or off American standard breakers, you have to put up/down the hard, stiff, bar. Because of this, when it 'trips', the lever doesn't fully go down, it just stays in the middle. Therefore, you would not know which one to shut off. Compared to the American standard ones, Meiji miniature circuit breakers are softer, more user-friendly and safe. It follows international standards and have updated certificates.
Meiji MCBs do not require much force to turn on or off the breakers and more importantly, when your breaker 'trips', the lever is completely down giving you the FULL knowledge of WHICH BREAKER  in what location of the house you experienced a problem OR TRIPPED. Isn't that one big less pain in the neck?
Meiji Home Panel boards (MHP) are available in 2 branches, 4, 6, 8, 12, 16, 18, 20, 24, 40 and upto 42 branches. It is also being used in Manual Transfer Switch boxes for 20, 32, 63, 100 and 125 Amperes.
Remember choose Panel boards that last. Let the Meiji Home Panel not only enhance the beauty of your home but keep it as one.