I want to set a scenario inside for you. I'm sure that there's also a chance that this has happened to you a few times. So you've bought a new electronic device or appliance that's imported. Perhaps you had it ordered online, or you bought it in a store where imported products can be bought, or you asked someone coming home from a foreign country to buy it for you. But as you un-box it, try to make it work, you find out that the electrical socket outlet it needs to be plugged into is not available in this country! That's an immediate bummer. Although not all is lost since there are a lot of adaptors that can be purchased for that very purpose. But wouldn't it be a little more convenient if there's no need for such in the first place? I mean, it gives room for having it misplaced, and if it gets broken, you know that it's pretty much useless. So knowing this, what should you do to avoid being disappointed? The quick and easy solution is to KNOW your electrical socket outlets.
Commonly used socket outlets vary from country to country. There are almost 20 different socket outlets being used throughout the whole world today. This will explain why an imported electric product from a country that has a different standard socket outlet will not match your country's standard socket outlet. In this country, there is a basic of 5 different types. By the end of this article you will be acquainted with them so that next time, when you're buying an imported electric appliance, you can discern whether or not the sockets in your house can welcome them without the need for adaptors.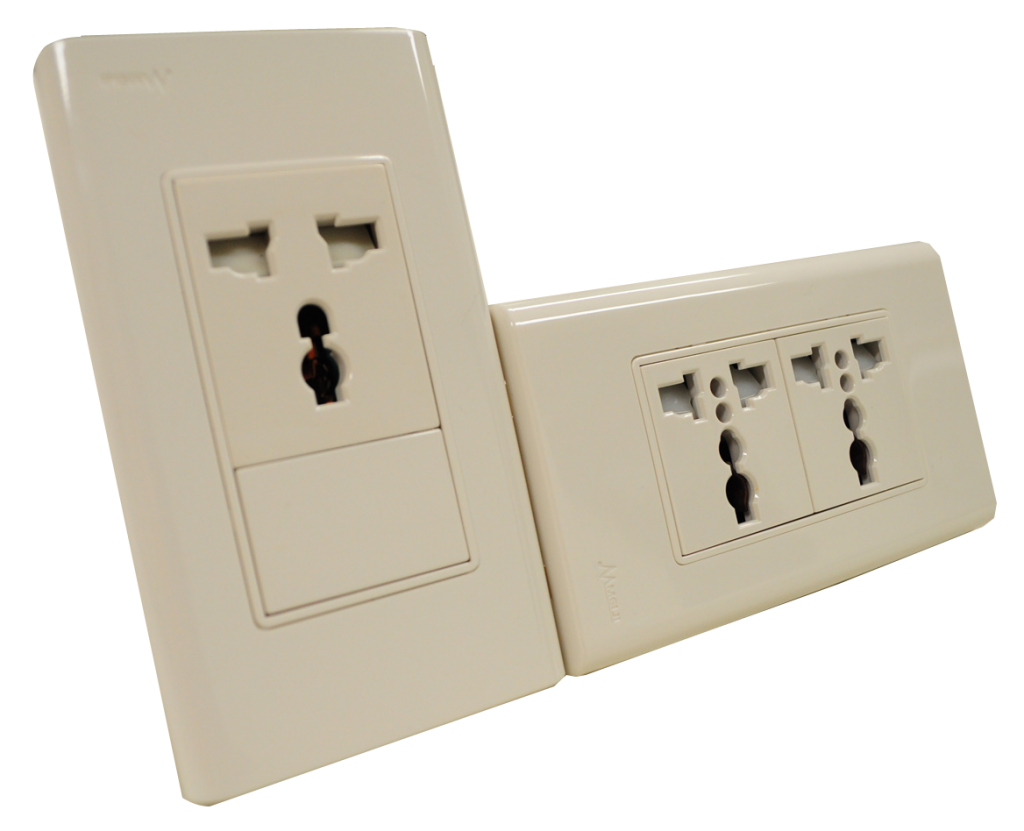 Universal
This type of socket outlet will accept most kinds of plugs. It can accept Type A, or the most common one with two parallel blades, Type B, or the plug with two parallel blades with a circular ground a little above the middle of the two blades, and Type C, with two roundish, circular pins. Most adaptors have their receiving end with this type of socket because it accepts plenty of kinds of plugs. Having most of your electrical socket outlets as this is very convenient.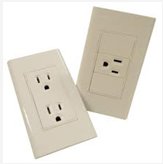 Parallel with ground.
Also called the Type B electrical outlet, this type of socket outlet includes two blades with a ground in the middle. This is especially useful if you use a laptop charger. Although more common, this socket outlet is not as universal. You can only fit a Type B or a Type A plug.
Parallel flat blades.
It's also called Type A. This is the single most common socket outlet in this country, but unfortunately, it's also the most exclusive. It's for this reason that you buy adaptors – since Type A sockets can only accept one kind of plug.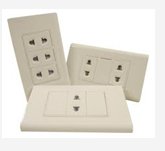 Round to flat outlet.
This outlet is more common than the parallel with ground, but it's less common than the parallel flat one. This outlet will accept Type A as well as Type C – two round pins. This also offers quite a convenience since it accepts two types of plugs. That means that you won't need an adaptor.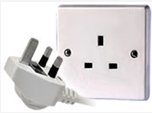 Three-pin rectangular.
Officially labeled as Type G, this is the kind of outlet that is usually needed by air conditioning units. This is very exclusive and is of British origin. However, most households or buildings that use air conditioning units in this country have that one outlet just for the air conditioner. Sometimes, not even adaptors can accept a Type G plug, that's why a special socket is needed.
There you go! It's a quick list that should guide you through – not only in buying electrical appliances, but in deciding what's the most convenient socket to have in your house.